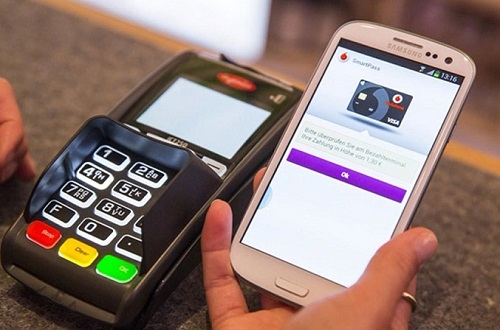 eTranzact and Zeepay, two financial technology companies (fintechs), are at the business end of merger talks to create the largest fintech in the country with a global outlook, the B&FT can confirm.
The merger, which is subject to Bank of Ghana approval, will create the largest private payment processor and termination company in Ghana, with a total processed volume – in terms of transactions – in excess of US$100million.
With passage of the Payment Systems and Services bill by Parliament last week – which paves the way for payment and other financial technology companies to work within regulations – the successful merger of the two companies will create a fintech that has the financial muscle to compete, not just in Ghana but also other economies on the continent.
A source close to the deal noted that: "A merger will put the two entities in a very strong position to compete both locally and internationally. Such a merger will position Ghana as a country that has the potential to lead the next revolution when it comes to payments," the source added.
Zeepay is the fastest-growing fintech focusing on digital rails to connect digital assets such as mobile money wallets, cards, ATMs, bank accounts and digital tokens to international money transfer operators, payments, subscriptions, international airtime and refugee payments. It seeks to improve financial inclusion and make the world a better place to live.
The company is a mobile financial services outfit with offices around the world, including the United Kingdom, and regulated by the Financial Conduct Authority and other regulators across Africa.
It provides last-mile access to international payment and remittance companies, and works with various players to expand distribution through digital means globally.
eTranzact is an award-winning multi-application and multi-channel electronic transaction switching and payment processing platform.
eTranzact has operations in Nigeria, Ghana, Kenya, Zimbabwe, South Africa, Cote d'Ivoire, and the UK, and is currently expanding operations to more and more countries around the world.
Launched in September 2003, the company has today evolved into a brand with global reach – extending its innovative services to include products which cut across virtually all aspects of the e-payment space; ATM, Internet, POS, and Mobile.
Products include: TopUp – which allows users to top-up their phone credits and those of loved ones; PayOutlet, a solution designed to allow merchants collect payments; eRemit, an online international money transfer service; and CorporatePay allows private organisations and government agencies to automatically handle payment of salaries.
Others include WebAccess, which gives members access to their bank accounts online-real time; WebConnect, a solution developed to accept and process payment on behalf of merchants; and mCommerce, a the first truly operational mobile banking application that can be used by all networks.
The company, as part of its 2019 agenda, has some programmes – including the launch of its local prepaid cards – which will not only revolutionise e-payments but allow every Ghanaian to digitise all payments and transfers across the board.
Passage of the Payment Systems and Services bill into law is expected to significantly trigger the growth of electronic payments in Ghana. The purpose of this law is to amend and consolidate laws and guidelines relating to payment systems, electronic money operations; and to regulate institutions which issue electronic money and provide payment services.
The country has had the Payment Systems Act, 2003 (Act 662) and the Branchless Banking Guidelines (2008). But these laws and guidelines failed to make provision for emerging payment streams such as electronic money, prepaid cards, credit cards, electronic platforms and payment instruments.
This stifled the growth of a lot of Fintech companies and electronic payment products. Now, with passage of the Payment Systems and Services bill, activities of fintechs and electronic payments are expected to boom.
The Bank of Ghana has set 2024 as a deadline for the country to move toward an era wherein little cash is used in financial transactions. The move is part of efforts to reduce the cost of doing business and improve revenue collections in the country. Government has said it will start electronic payments for its services from June this year.