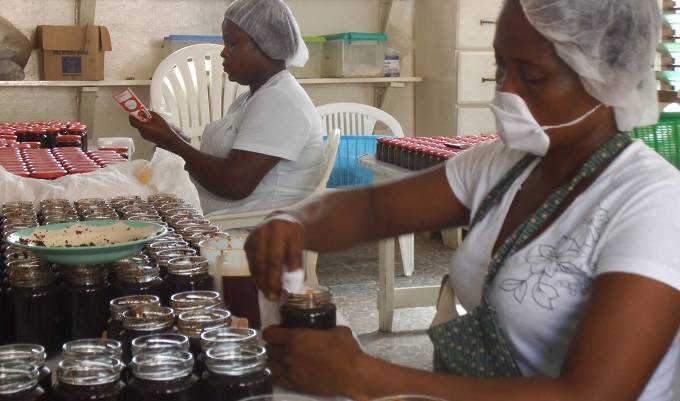 Ghana, as a nation, is 62 years old. With that in mind, how many businesses can the economy proudly boast of as also being 62 years old? Just a few come to mind. And guess what? – most of them are foreign institutions! Hardly can one lay hands on a local business that is 62 years old, or even 40 to 50 years old.
After the country witnessed its first coup d'état in 1966, governments have consistently waged campaigns against businesses, especially local ones, by closing them down or using discriminatory policies to stifle their growth.
Banks such as Standard Chartered and Barclays have been operating in this country even before independence. But how many indigenously and privately-owned financial institutions can the economy mention that are at least 50 years? None come to mind.
The only few local financial institutions that come to mind are all public or government-controlled companies such as GCB Bank, National Investment Bank (NIB), Volta River Authority (VRA) and a few more.
On the other hand, the Ghana Investment Promotion Centre (GIPC), the institution tasked to be the country's marketer and promoter in chief, on a quarterly basis releases data that show its quest to lure foreign investors into the country with the best tax exemptions and countless incentives.
The GIPC sees investment by foreign companies as achievements, and hardly talks about its work to attract local investors. The truth is that GIPC hardly looks at local investors and has no impressive data to support itself. When you want investment, you look inward first – not outside. When a company wants fresh capital to expand, it first goes to its existing shareholders before deciding on either a loan from a bank or external equity investors.
Through tax exemptions, favourable policies, unregulated profit repatriations, high interest rates on loans that negatively impact locals, foreign companies in this country have grown to the detriment of local ones. Do not forget that these foreign companies usually attract cheaper credit from their home countries; thus, the high interest rate regime here does not adversely affect their operations.
The lack of expertise syndrome
Government and its quasi institutions usually hide under the cover of 'lack of expertise of the local institutions'. When local institutions are consistently denied opportunities, how can they possibly develop their expertise or capacity?
Take the recent revocation of licences by the central bank. Not a single local audit firm has been tasked to act as receiver for any of those institutions. Foreign audit firms were tasked to manage the receivership process for the defunct universal banks. Looking at the size and complexities of their books, that is understandable.
When the smaller institutions such as the savings and loans, finance houses and microfinance companies and microcredit firm also saw their licences revoked, another foreign firm was tasked to act as Receiver. What stops the Bank of Ghana from tasking a couple of highly-rated local audit firms to take up the task and act as Receivers?
This is a concerted effort to stifle growth of local companies. You sometimes do not have to collapse them, and actions such as those by the central bank go a long way to slow the growth of local companies. This is done by virtually all government institutions.
Recent regulatory actions in the financial sector make matters worse. The collapse of some 420 financial institutions, all local, go a long way to feed the narrative that government would rather promote foreign institution than local firms. Yes, those financial institutions have undertaken questionable transactions, diverted funds into unrelated projects and squandered deposits.
While its commendable that the central bank has taken action, it feels as though the BoG is acting in the interests of foreign institutions. When depositors who did business with the savings and loans and finance houses became confused as to who to do business with, they ended up taking their deposits to the big foreign banks since they look safer.
When the foreign savings and loans and finance houses lost deposits, they were supported by their mother companies to stay afloat. But who supported the local ones? No-one – and therefore they became vulnerable and saw their licences revoked.
The 'Man of God' has a few words
Archbishop Nicholas Duncan-Williams, on Sunday, couldn't help but use his pulpit to address the issues. "I have not seen one Ghanaian bank on CNN; it is all Nigerian banks on CNN advertising. It breaks my heart, and I ask myself when will any bank in Ghana rise to be in compliance, do the right thing and succeed?" he lamented.
He stressed that the collapse of businesses doesn't augur well for a country wanting to create jobs and wealth for its citizenry. He urged government to follow the protectionist policies of Nigeria's government, which has seen many of its banks flourishing and entrepreneurs succeeding both locally and internationally.
Citing Aliko Dangote, a Nigerian business magnate estimated to be worth US$10.6billion, to support his claim, the 'Man of God' said: "The Nigerian government made sure one of their own rose to become a household name".
He claimed the contrary is what is pertains in Ghana. The Archbishop told his congregation that foreigners have taken over the business and every other space in the country – because government prefers foreigners to prosper rather than its own people. "They prefer to cut deals with foreigners and let them take our inheritance and give us crumbs and peanuts, rather than to make deals with Ghanaians," he observed.
He alleged that it is this attitude that has seen successive governments attacking Zoomlion, an indigenous sanitation company with other business interests. "I don't want to be political, but if you look at people like Zoomlion and others, Zoomlion is Ghanaian but every government that has come will go after Zoomlion because they don't understand why a Ghanaian should make it that big," he said.
>>>The writer is a journalist at the Business and Financial Times (B&FT).