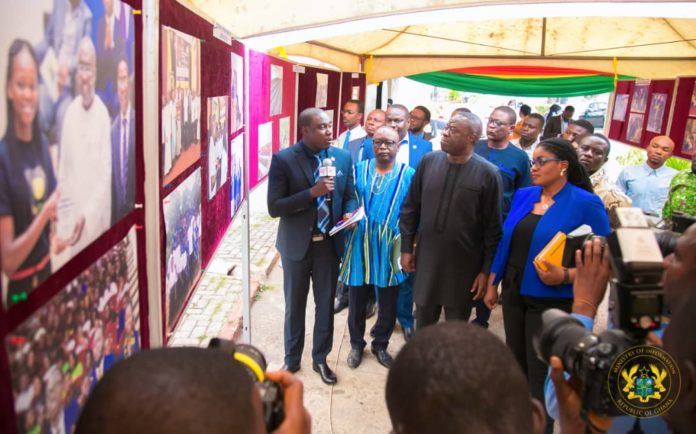 The Ministry of Business Development has held a press briefing to account to the country progress made so far since the office began its operations.
The ministry was set up by the Nana Akufo-Addo-led administration to develop and implement policies and programmes that improve the entrepreneurial capacity of Ghanaians, particularly the youth, in order to create jobs and wealth.
It was also created with the aim of developing an innovative business environment for social and economic development.
The Minster for Business Development, Dr. Ibrahim Mohammed Awal, revealed that currently the ministry has created 4,750 jobs under the capacity building and funding for young entrepreneurs (start-ups & scale-ups).
He announced that his ministry has spent over GH₵100million on building the capacity of these young entrepreneurs as well as provided them with funding across Ghana over the last two years.
"We are going to spend much more going forward, to make sure more young people are able to compete effectively – not only in Ghana, but globally," he said.
According to the minister, his ministry also provided training for some 2,000 young entrepreneurs.
Speaking to the media, Dr. Awal revealed that his ministry has so far introduced Green Business, the Student Entrepreneurship Initiative, the Presidential Pitch, capacity building and funding for women entrepreneurs & women entrepreneurs with disability, and opened the World Business Angel Investors' Forum office in Ghana.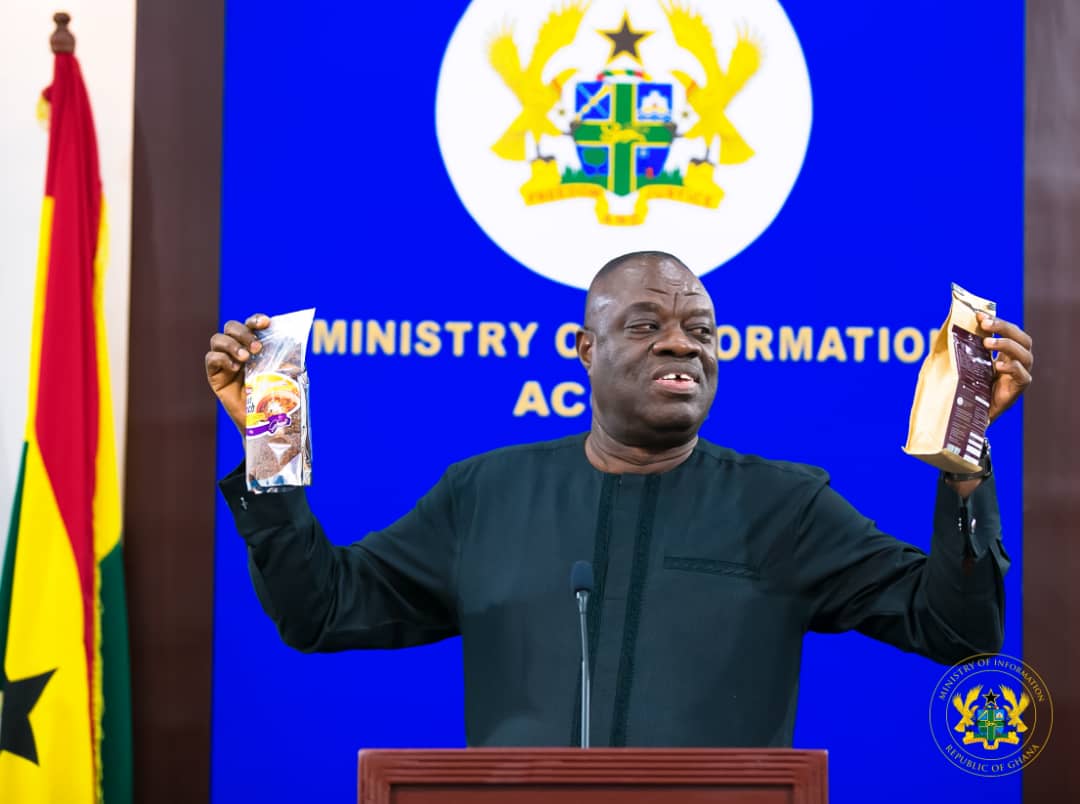 The minister further explained that the capacity building & financial support for young entrepreneurs, also known as the Presidential Business Support Programme (PBSP), was introduced to provide structured entrepreneurship and business development training for young entrepreneurs.
Presidential Business Support Programme (PBSP)
He said in 2017, 7,000 young entrepreneurs were trained under the PBSP – with 1,350 receiving funding. Selected beneficiaries included Eastern Regional garages, Western Region garages, Ashanti Region garages, Makola women groups, Bonwire kente weavers, Kumasi central market shoe-makers' association, Smock weavers' association, and the Asumbrungu craft group.
He said: "Under the second window of the PBSP, 12,000 businesses applied for training and funding. All twelve thousand applicants have received training. The training provided an avenue for all applicants to get technical support, training, mentorship, business advisory services".
Provision of seed capital – "Three thousand applicants out of the 12,000 trainees will receive seed capital of between GH¢10,000 and GH¢100,000 per applicant, with 10% interest per annum."
Training of Trainers Programme (TOT)
Under the Training of Trainers Programme (TOT), the minister said, 2,000 entrepreneurs have been provided with entrepreneurship training nation-wide. The training was undertaken by the Ministry of Business Development in partnership with the Institute of Creation and Development of Enterprises (INCYDE) of Spain.
Green Business
Also, under the Green Business, Dr. Mohammed Awal said that 75 domes have been built so far at Dawhenya. He noted that the domes were built to train young entrepreneurs in Agri-business, and they serve as the biggest Green House Estate in West Africa – with 920 jobs created.
Presidential Pitch
Dr. Awal mentioned that the first season of the Presidential Pitch supported 20 young entrepreneurs below age 35 with funding ranging from GH¢25,000 to GH¢50,000 – with over 200 jobs created.
Under the second window of the Presidential Pitch, the minister said over 800 applications were received – from which 10 were selected to the final stage and received grants ranging from GH₵25,000 to GH₵60,000.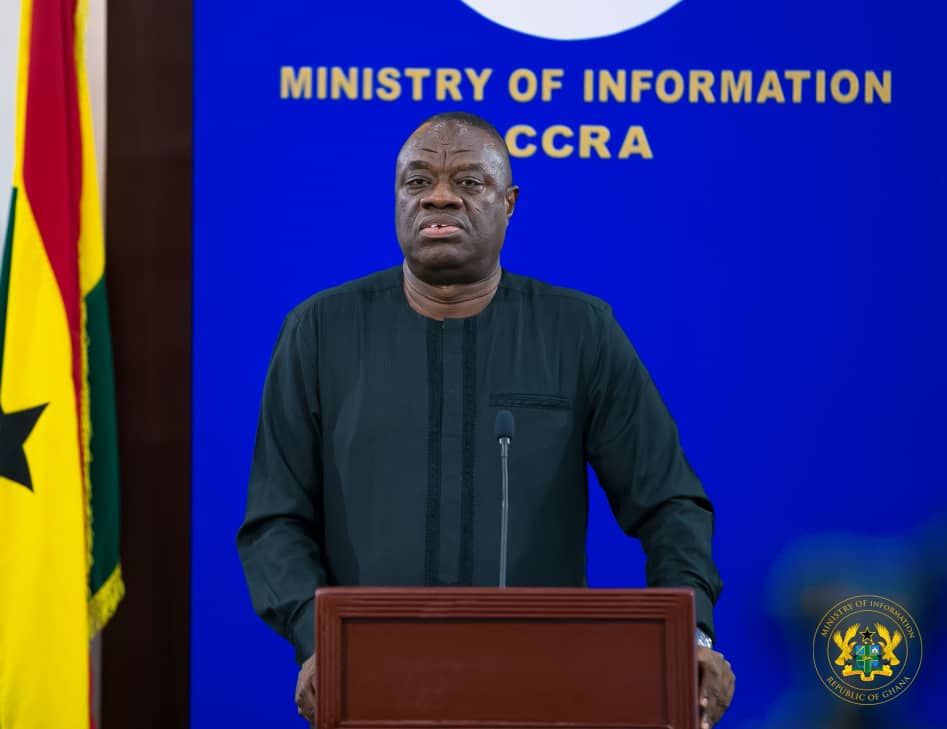 Support for disabled women
Also, 1,000 women entrepreneurs with disability have been selected to receive funding to scale-up their businesses. So far, 100 of them have received funding to scale-up under the Women Entrepreneurs with Disability (PEWED).
World Business Angels Forum Office
The Minister said the Vice President, Dr. Mahamudu Bawumia, has opened the World Business Angels Investment Forum (WBAF) Office in Accra to empower and finance start-ups, innovators and small-and-medium scale enterprises (SMEs) in the country to scale-up.
The Office, according to him, is the first to be established in sub-Saharan Africa and will see to the interaction and engagement with a wide range of institutions – including public and private, local and international as well as commercial and academic – to ensure economic development and help shape the global agenda.
Future plans
Touching on the way forward, the minister noted that a policy on entrepreneurship is being developed, and there will be training for head-porters (kayayei) in collaboration with the Ministry of Gender, Children and Social Protection.
He also added that the ministry will introduce domestic domes and build the capacity of MMDCEs, as well as set up National Entrepreneurship and Innovation Plan (NEIP) zonal offices in Tamale, Kumasi, Takoradi and Accra.