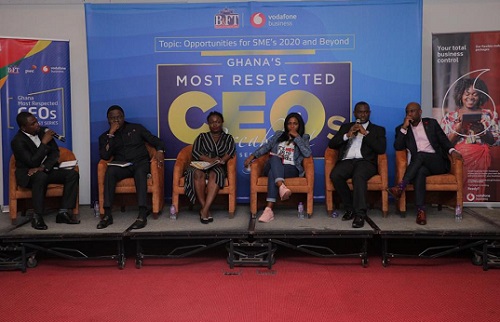 The Association of Ghana Industries ((AGI) has called for action over the vast disparity between the policy rate announced by the central bank and the lending rate of banks in the country.
Mr. Humphrey Ayim-Darke, Vice President of the Association of Ghana Industries (AGI) speaking in the last of the series of this year's Ghana's Most Respected CEOs Breakfast Series, organized by the B&FT, noted that: "Between the policy rate and lending rate there is a big difference and this is something we need to look at."
The Policy rate as at November 2019, as announced by the Bank of Ghana, stands at 16 percent. However, the lending rates of most commercial banks can rise up to 28 percent.
The vast difference in rates is what has made it practically impossible for Small and Medium Scale Enterprises (SMEs), which constitute about 70 percent of businesses in the country, to borrow from banks for business growth and expansion.
Mr. Ayim-Darke said the BoG's recent call on banks to reduce their lending rates is apt. "
I am happy that the BoG is urging banks to act on reducing their lending rates or it will help them fix it. We need to fix it."
Bank of Ghana Governor, Ernest Addison, speaking at a recent Chartered Institute of Bankers (CIB), Ghana event spoke about measure to ensure SMEs receive the requisite support. "At the Monetary Policy Committee, we announced a plethora of measures which we hope will deal with this issue of interest rates and lending – including setting aside 2 percent of banks' primary reserves to support targetted lending to SMEs and further provide increased activity in the SME sector.
"Secondly, to explore the possibility of setting a minimum loan to deposit ratio that ensures deposits mobilised by banks are channelled to viable private sector projects. I hope this year we won't come and impose a minimum loan to deposit ratio on the banks," he said.
The CEO Breakfast Series
The 4th CEO Breakfast series organised in partnership PwC and sponsored by Vodafone, brought together SME owners, policy makers and other stakeholders to deliberate on the theme: "Opportunities for SMEs 2020 and beyond".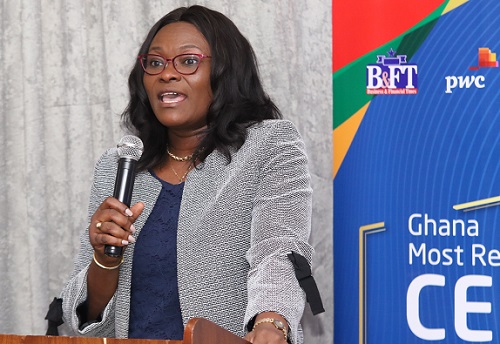 Dr. Edith Dankwa, CEO of the B&FT said in the midst of the challenges SMEs face, there are opportunities that entrepreneurs must strive for. The national budget, she noted, shows the main areas that government will be spending in the coming year. "This presents an opportunity for entrepreneurs," she said.
The Chief Executive Officer (CEO) of the National Entrepreneurship and Innovation Plan (NEIP), Mr. John Kumah, in a panel discussion said despite the challenges faced by SMEs, opportunities still exist that SMEs can tap into and grow.
He said government has made available funding to support SMEs operated by young people 35 years and below through his outfit. He said this revolving funding mechanism is helping bridge the funding gap that has been a major challenge for SMEs over the years.
Other panalists included: Ms. Tawa Bolarin, Director  of Enterprise Business Unit, Vodafone Ghana; Mr. Clarence Nartey, Country Director, Invest In Africa; Mr. Kwame A.A Opoku, CEO Rest Global People; and Mrs. Veronica Owusu-Ansah. Brands Communication and Business Development Manager for Quick Angels Limited.