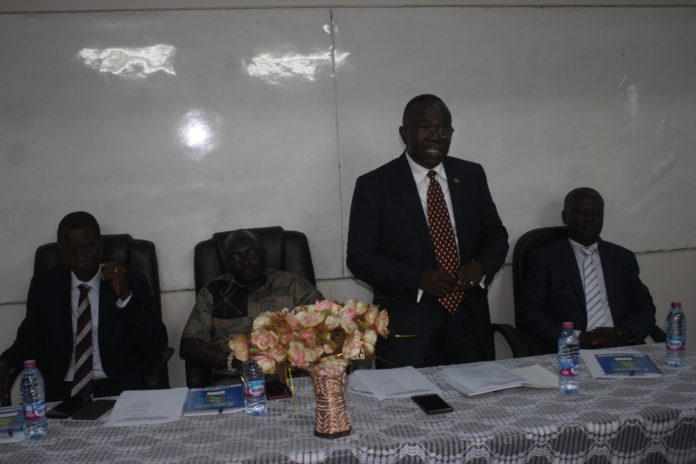 The Acting Controller and Accountant General, Mr. Kwasi Kwaning-Bosompem, has called on Public Accountants in the country to abreast themselves with Information Technology or be left out of the profession.
He said the issue of Information Communication and Technology has become the corporate currency of all international transactions, which makes it "absolutely compelling for us to join the bandwagon or be counted out of the noble profession".
The Controller made the assertion in his opening remarks at a three-day training  programme for the first batch of Middle-level Accountants drawn from the Ministries, Department s and Agencies in Accra .
He indicated that Researchers have come to the conclusion that negative human influence greatly affects financial transactions and hinders the fight against corruption; and that digitisation helps in reduction of the human interference and allows Accountants to deliver service seamlessly – without the human refractive tendency that most often changes the destination of all good objective.
Mr. Kwaning-Bosompem indicated that deployment of the Ghana Integrated Financial Management System (GIFMIS) for all financial transaction of state, and implementation of the International Public Sector Accounting Standards (IPSAS) is in with the global trend toward a digital and paperless economy.
In his address, Dr. Edward Boateng-Director of Training of the Department, said it is the policy of Management to continuously train and upgrade the skills of staff to be current with modern trends in Accounting, and to equip them with the necessary tools to enable them perform their duties efficiently and effectively.
He disclosed that the Training programme was the first in a series planned for Middle-Level Accountants in the MDAs, which will be replicated to similar personnel in the Metropolitan, Municipal and District Assemblies (MMDAs).