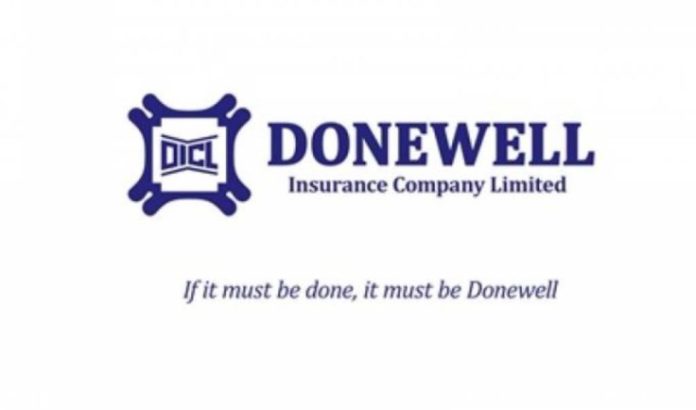 Donewell Insurance Company Limited has consented to government's decision to investigate allegations of fraud in the controversial ECG/PDS concession deal.
The company, in a press statement, has expressed its deepest shock and disagreement with the allegations of fraud in the initial guarantee – an accusation that has caused the concession agreement to be suspended by government.
The local insurer, on behalf of PDS, said it issued two counter guarantees – the first was for the periodic payments required to be made by PDS under the Lease Agreement for the assets of ECG, and the second for the bulk supply of electricity sold by ECG to PDS under the Bulk Supply Agreement.
PDS said in a statement it had issued two counter guarantees at a combined value of US$350million – US$100million for the Lease Agreement and US$250million for the Bulk Supply Agreement – in relation to periodic payments required to be made by the consortium.
DICL received a premium of US$7million for the two guarantees, covering the risk that should PDS be unable to meet its obligations under the lease agreement, ECG would call on the guarantee and the bulk supply agreement.
According to a statement from the company, a broker – JoAustralia Reinsurance Brokers – was tasked with the job of finally making the required payments to secure the final demand guarantees from Al Koot.
DICL, in its statement, indicated that it made payment of the premium for reinsurance of the guarantees to the broker through a swift payment, after seeking requisite approval from the sector regulator.
However, Al Koot on July 16, 2019 – through its Chief Officer General Insurance, Osman Hag Musa – wrote to ECG alerting them about a situation of fraud in which the initial guarantee submitted was allegedly forged by an employee of the company who lacks the authority to issue such a guarantee.
"On February 26, 2019, Al Koot made a request to JoAustralia to arrange a full retrocession of its share of the risk/guarantee, which request was acceded to by JoAustralia.
"On April 16, 2019, JoAustralia sent a credit note to Al Koot notifying the latter that, in accordance with the mutual agreement between the two companies, JoAustralia had credited Al Koot's holding (client) account as per a credit note dated 16th April, 2019," a part of the statement read.
It added: "In view of the foregoing, DICL expresses shock at and disagreement with the allegations made by Al Koot in its letter dated July 16, 2019".
The local insurer said it will "consider legal action against Al Koot and any other persons involved".