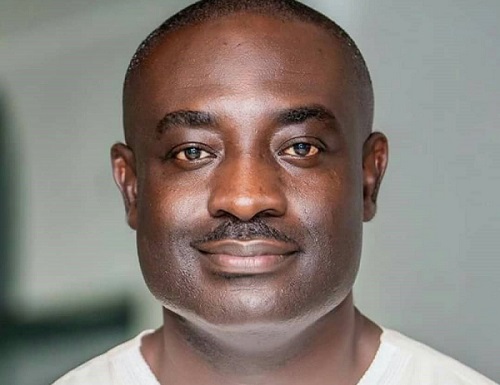 Players in the car rental industry are still urging government to exempt them from paying taxes on their luxury vehicles, since such vehicles are not for private use but commercial purposes which positively impact the tourism industry.
Akwasi Marfo, Vice-President of the Car Rental Association of Ghana (CRAG), noted that as a sector that significantly contributes to development of tourism in the country, being subjected to more taxes is counterproductive and discourages others from coming in with investments.
"The biggest issue with the luxury tax is simple: our vehicles are commercial vehicles and we are improving the tourism industry with these vehicles, unlike private vehicle owners. We therefore do not see why we should be paying luxury tax on such vehicles. This tax is stifling our operational resources," he told the B&FT in an exclusive interview.
According to Mr. Marfo, who is also the Chief Executive Officer of Atlas Rent A Car – one of the leading car rental operators in the country, the tax affects most of their operational vehicles such as the 4X4s, pick-ups, buses and executive saloon cars, and negatively impacts their operational income.
He argued that members of the association already pay between 5 percent and 17.5 percent Value-Added Tax (VAT) on their services, 1 percent tourism levy, 7.5 percent withholding tax, metropolitan or municipal assembly business operating permit, Ghana Tourism operating certificate, and corporate income tax. "These car rental companies are properly set up corporate entities that pay a lot of taxes," he added.
He noted that the association and its members have engaged government on finding a realistic way forward. "Currently, we have prepared a document to that effect and we understand our minister [tourism minister] has met with the finance minister," he said.
The finance minister, Ken Ofori-Atta, announced the luxury tax when he met lawmakers to present the 2018 mid-year budget review. The levy, he noted, will be paid on first-registration and subsequently annually during renewals, and will affect vehicles with engine capacities ranging from 2.9 litres and upward. Vehicles with 2.9 – 3.0 litres engine capacity will be paying GH¢1,000, 3.5 – 4.0 litres will pay GH¢1,500 and 4.5 litres upward will pay GH¢2,000.
Since introduction of the tax, several associations and unions have kicked against it – noting that their vehicles are not 'luxury' in the way government meant it. Some vehicles that are affected include oil tankers, tipper-trucks, school buses and others.
Members of the Vehicle and Asset Dealers Association Ghana (VADAG) have even embarked on a demonstration to press home their demand for government to scrap the luxury vehicle tax. According to them, the levy imposed on such vehicles is collapsing their businesses and needs to be looked at again.
Fix tourism's infrastructure to earn more revenues
Mr. Marfo also urged government to get roads leading to tourist sites in the best shape possible if it seeks to earn more revenues from the sector. "Most of the roads leading to our tourist sites are very bad; and if you are going there without a four-wheel drive, you may not get there or come back safely."
According to him, a lot more can be done by the relevant agencies and stakeholders to improve on the nation's various tourist sites. "Take Dubai for instance; it is amazing what they have done with their tourism industry. You realise that it is really about dedication and commitment to excellence," he added.