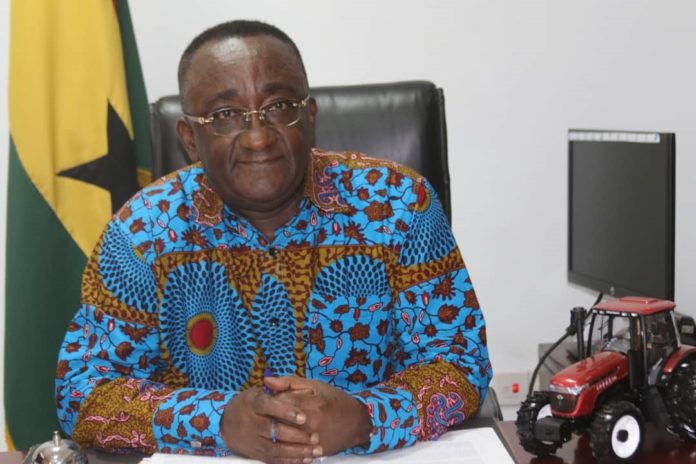 The Minister of Agriculture, Dr. Owusu Afriyie Akoto, has said the processing of cocoa locally in significant quantities will quickly see the realisation of a 'Ghana Beyond Aid'.
"As Ghana continues to pursue realisation of a Ghana Beyond Aid, the road to enhanced industrialisation becomes even more critical," he said in addressing a summit on the critical role of cocoa as a key commodity in moving Ghana Beyond Aid.
The cocoa industry, Dr. Afriyie Akoto said, has an important role to play; especially if the nation begins to shift its export agenda from raw materials to value-added products. The minister also pointed out that the value chocolate production has for local economic development, job creation and a movement toward Beyond Aid can be transformational for the nation.
The historic cocoa summit, which was under the theme 'From Bean Producer to Major Chocolate Exporter: Moving Ghana Beyond Aid', came off in Accra this week and was organised by PanAvest International, an international supply chain management firm, in collaboration with the Ministry of Agriculture, Ecobank and other key partners.
Industry players, private and public sector executives attended this first-ever sectoral-focused breakfast summit, which explored current cocoa industry trends, practices, opportunities and threats. This fostered healthy dialogue and debate on the industry's long-term development and explored wealth-creation aspirations for Ghanaians.
Professor Douglas Boateng, the PanAvest International CEO and supply chain management expert for industrialisation, spoke on the opportunities for long-term indigenous value addition, governance, jobs and wealth creation in the cocoa industry.
Providing further insight on the subject matter, he said: "The cocoa industry has a long history in Ghana. As a major export commodity, Ghana must explore ways to enhance the sustainability of this industry through harnessing the power of supply chain management practices. This is imperative if the country is to move away from being a pure bean producer toward becoming a renowned chocolate exporter".
The Cocoa Supply Chain Summit brought together industry experts, high net worth individuals, and influential persons and organisations hoping to maximise the opportunities an improved supply chain practice would have on the cocoa industry and Ghana as a whole.
Dan Sackey, Managing Director of Ecobank Ghana – which hosted the summit, said: "Ecobank is proud to partner with PanAvest International and to be associated with the Ministry of Agriculture at this unique summit". He concluded that transformation of the cocoa industry has widespread implications for the agricultural sector, Ghana's economy, and society as a whole.
Dr. Owusu Afriyie Akoto
Professor Douglas Boateng
FIN