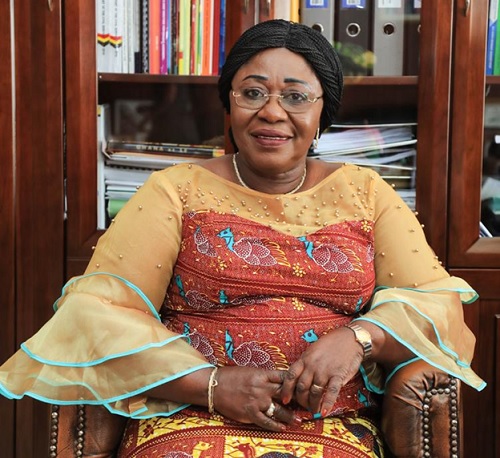 Government's One District One Warehouse (1D1W) initiative that has been created will boost women businesses especially those under the school feeding programme, Chief of Staff, Madam Frema Akosua Opare has said.
Speaking at the Greater Accra Regional Women Organizers Conference in Accra, Madam Frema Akosua Opare urged women in the districts to seize the opportunity these warehouses presents to enhance their business.
"Women are ones that go out there in the villages in search of food, now the warehouse has been put up, it is because of us that it was put up because we are the ones selling foodstuffs.
For every district, it has been designed such that maize, beans and any other produce can be taken there- so that those of you into school feeding can benefit, those in the buffer stock chain can go and pick up the produce to go and sell. If you have gotten a contract from a school, you can go to the warehouse to buy any food produce so you also in turn go and sell. So it has been designed to benefit all of us" she said.
The event was on the theme; 'Women poised to retain power for 2020 and beyond' witnessed many women drawn from various wings in the New Patriotic Party converged to fashion out strategies to retain power in 2020.
She also touted government's Free Senior High School initiative which she said has become invaluable to the country and challenged all women belonging to the New Patriotic Party to rally behind President Nana Akufo-Addo.
Government has set a target of constructing 80 warehouses this year, with 50 of them under various stages of completion across the country as part of the government's One district, One warehouse initiative.
It is a component of the government's Infrastructure for Poverty Eradication Programme (IPEP).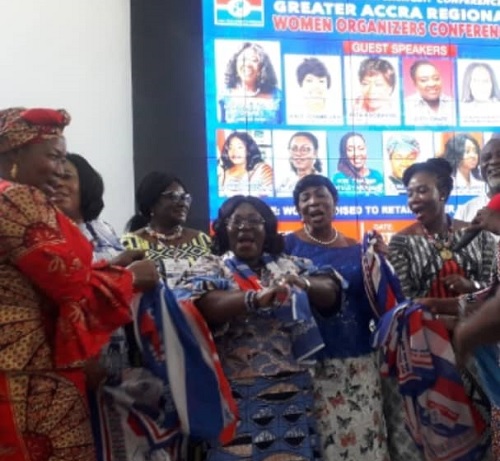 The initiative, when it fully takes off, would not only help store food produced but also facilitate the country's quest to add value to its produce to earn more foreign exchange.
Among the places the warehouse are being constructed includes Tamale, Yendi, Sandema, Salaga, Wa, Bole, Bamboi and Hohoe.
The rest are Techiman, Cape Coast, Dunkwa-on-Offin, Diaso, Mampong and Tepa.
Each of the 1,000-tonne capacity warehouses would contain office accommodation, seed cleaners, solar dryers and weighing scales.
It is likely to be managed on a public-private partnership (PPP) module, with Cabinet likely to take a decision on that.