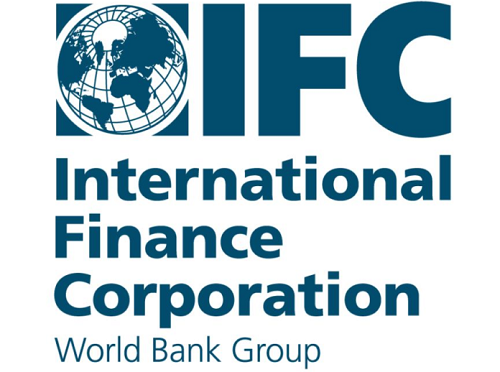 The IFC Vice-President for the Middle East and Africa, Sergio Pimenta, has urged government to improve access to finance, technology, and markets for farmers if the agriculture sector is to see a turnaround in growth.
His comments come on the back of data from the Ghana Statistical Service (GSS) which show the agriculture sector's growth has been on a decline ever since it hit 5.5 percent in the third quarter of 2018. Currently, the sector's growth stands at 2.2 percent despite government intervention programme, Planting for Food and Jobs (PFJ).
During his visit to Ghana last week, Mr. Pimenta – who is an expert in agriculture, said efforts must be made to address the main challenges of agriculture in Ghana: namely access to finance, access to technology, and access to markets for the sector to play its role in supporting the economy.
"The agriculture sector is subject to a number of challenges; some of them are weather-related, some are commodity-price related – so it is a sector that faces a certain number of cycles. What is important is to look at the sector's future.
"We need to address some of the challenges. One of them is access to finance; the IFC has been working with some financial institutions to improve access to finance for SMEs in the agriculture sector. Opening up strong access to finance is very important for the agriculture sector.
"The second point is access to knowledge. Knowledge in the sense of improved technologies; using better inputs, fertiliser among others. The third one is access to innovation. You can really leapfrog by using new technologies in having better irrigation. Having all these accesses will have a very positive impact on the agriculture sector, and linking the farms to markets will also improve the agriculture sector," he said in a media interaction in Accra last week.
Besides Mr. Pimenta, consistent calls have been made by various experts in the sector for government to improve access to the three challenges mentioned. But agriculture economist at the University of Ghana, Dr. Irene Egyir, in an interview with the B&FT last month maintained government's role is to provide the necessary enabling environment for the private sector to respond with investment in the sector. Without the needed private sector response, she said, government alone cannot drive the agriculture sector forward.
"Private sector response is also very necessary. Government is not able to do all, so it is the private sector that can invest and not the peasant farmers. So, what we are looking for is private investors who will respond to the enabling environment government has created. For seed and fertiliser, government has done that; but now we need somebody who will invest in other things like tractors, power-tillers, among others."