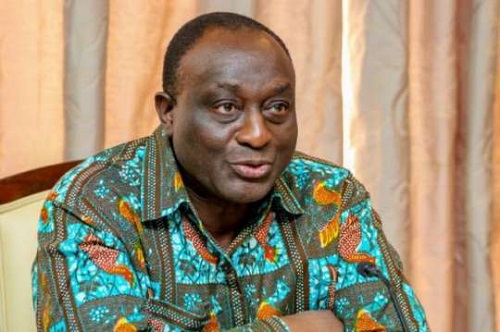 The high level of unemployment in the country constitutes a major security threat, Trade and Industry Minister, Alan Kyerematen has warned – noting that it is only the private sector that can substantially deal with the problem.
Annually, about 300,000 people graduate from various tertiary institutions in the country; but only a measly 10 percent of them find employment after their first year of completing their mandatory National Service exercise, according to data from the Institute of Statistics, Social and Economic Research (ISSER) of the University of Ghana.
More worryingly, it takes as much as ten years for a larger number of those graduates to secure employment in the country, the institute says, given the low capacity of the country's industries, among other factors, to absorb the large number of unemployed graduates.
It is against this backdrop that Mr. Kyerematen believes the private sector must step up its game, if the country's high unemployment situation is to be curbed in order to prevent a potential national security problem.
"If you add those graduating from tertiary institutions to those from second-cycle institutions and you do an accumulation of the numbers, you will realise that we have a major security problem on our hands," the minister said.
He added: "Today, the most critical development challenge confronting us as a nation has to do with unemployment. It does not matter which government is in power; we must come out with a strategic approach to deal with unemployment".
Mr. Kyerematen spoke at the 43rd Annual General Meeting (AGM) of the Ghana National Chamber of Commerce and Industry in Accra. It was on the theme 'Digitising the Ghanaian economy for competitive edge in globalised markets'.
He explained that public sector employment is no longer a solution, because at best it can only employ around 600,000 to 650,000 hands.
"It is only the private sector that can deal substantially with this challenge, and government's role is to provide the framework that ensures the private sector can create opportunities for employment," he observed.
Although he acknowledged that a lot of responsibility has been bestowed on the private sector, he reiterated that the sector is capable of rising to the challenge.
"We accept it in humility when the private sector is bashing us about what we need to do to support them; but in the same vein, I think that it is time the private sector supported the associations they themselves have formed to become big employers," he said.