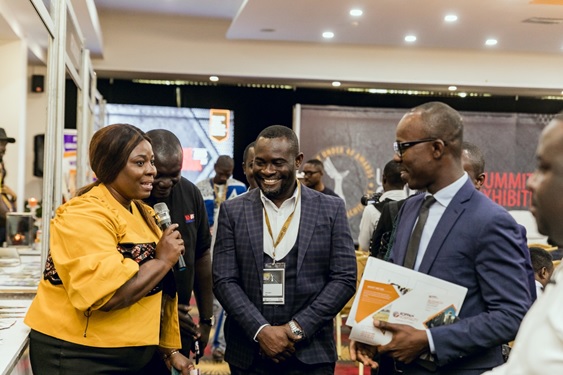 Government has assured that it will continue supporting startups, young businesses and their leaders to become large corporates and multinationals since that is the only way Ghana can grow and move from developing to developed economy.
John Kumah, Chief Executive Officer of the National Entrepreneurship and Innovation Programme (NEIP), a flagship policy initiative of the government, explained that through initiatives and programmes like the one he heads, the government is building the capacities and financially supporting businesses day by day.
Mr. Kumah, speaking on behalf of the Minister of Business Development to young entrepreneurs at the 40under40 awards seminar in Accra, stressed that the NEIP and the ministry has supporting more than 100,000 entrepreneurs nationwide via startup incubators and funding for young businesses.
"The NEIP is therefore set within the context of Ghana's long-term strategic vision of consolidating its middle-income status, building an industry-driven economy capable of providing decent jobs that are suitable and sustainable for development," he added.
The 40under40 awards celebrates emerging leaders, entrepreneurs, executives and professionals who are under the age of 40 in the public, private and non-profit sectors.
Dzigbordi Kwaku-Dosoo, a Personal Impact & Influence Expert, told the young business leaders to do things differently this year and subsequent years since businesses now find themselves in a different type of environment.
"One of the things I have come to realise this year, which is quite different from last year, is that the economic times for businesses and entrepreneurs has evolved in such a manner that the currency for doing business is no longer cash, products and services.
This is because all businesses are doing same and some businesses are unable to survive the difficult hardships due to collapses, intentional or unintentional errors in planning and others. One of the things that have helped certain businesses I have had the privilege of coaching their leaders is the currency of trust and influence," she said.
To her, in these hard times, business failures or collapses will set in but to float above water, leaders have to build the right professional relationships.
"In the past it used to be called a network but I have come to realise that you do not need a network because one person can change the face of your business. All you need is understanding what you offer and deliver the personal impact, which is the main tool of trust and influence. Understand the needs of those who make decisions in the space in which you play. Also, how you execute your ideas is what matters," she added.
As a certified high performance coach, a consultant, speaker and entrepreneur, Ms. Kwaku-Dosoo noted that the focus should not be on coming up with dozens of ideas but taking one idea the leader or personality is very good at and putting that idea into execution mode and presenting it.
"Then communicate it extraordinarily using relationships to sell your business. What this means is you have to prepare yourself to be a great public speaker and a great connector because you can no longer be shy and there is no traditional way of doing business anymore.
You have to sell you and not just product or service. People do not buy product or service anymore, people buy people. Build your soft skills and what it takes to carve that niche: one idea, not many and do it well and that is how you achieve results in hard times."
Events Director of Xodus Communications, organisers of the 40 under 40 awards, Richard Abbey Jnr, also urged young entrepreneurs in the country to have the drive to build sustainable businesses that will stand the test of time.
He said many young Ghanaian entrepreneurs were not ambitious enough and tended to settle for less. "You should not rest on your laurels. Your vision must scare you. People normally think the only challenge to young entrepreneurs is finance but most of the challenges are with them.
So when people make some small money, they think it's okay and they settle there. Entrepreneurs must understand that there competition out there and for them to be sustainable they need to keep pushing," he said.
Touching on technology, Mr. Abbey Jnr also urged the young entrepreneurs to take advantage of technology to grow their businesses. He said there were many free applications that start-ups could take advantage of to enhance their businesses. "They must learn to work smart and stop working hard," he said.
The 40under40 awards
The 40under40 awards celebrates under 40 emerging leaders, entrepreneurs, executives and professionals in the public, private and non-profit sectors. The third edition of the awards, slated for October 4, will recognise attributes such as achievements in business, experience and innovation, vision, leadership and community involvement.
Mr Abbey Jnr said this year's awards would put the spotlight on young achievers, not only to celebrate them but also build a strong platform for them by giving a voice and opportunities to the next generation of industry pacesetters, while building a positive attitude in our youth to strive for excellence at a tender age.
"This year's awards have been endorsed by the Ministry of Business Development, the National Youth Authority and the National Entrepreneurship and Innovation. It is under the supervision of an awarding board with eminent members of the society comprising; Prof. Atta Peters, Dr Ken Kwaku, Prof. Essilfie Conduah, Dr Ato Conduah and Dr Paul Fynn," he noted.
He said the award categories would cover a wide range of sectors, ranging from banking and finance, energy, family business, agriculture, theatre and arts, journalism, fashion, law, sports, event management, health, technology, innovation amongst others.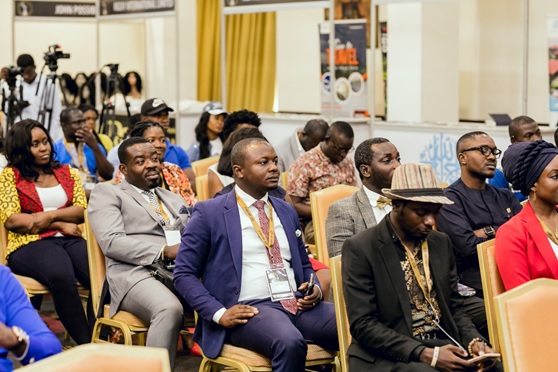 The 2019 40 under 40 awards received 170 entries from various parts of the country and industries. Out of these nominations, 14 individuals were disqualified based on eligibility, meaning they were neither chief executive officers nor co-founders of their companies, while 46 individuals did not meet the first criteria selection process.