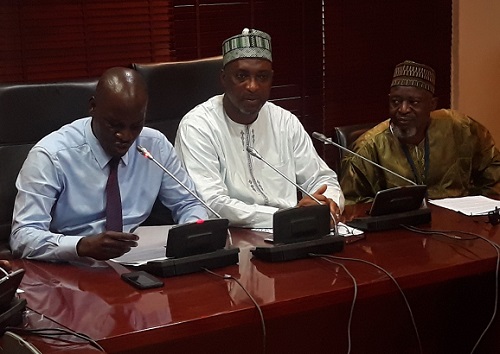 The Minority in Parliament say they will push through a move to have the central bank governor,Dr. Ernest Addison summoned before the House (legislature) to explain the reasons behind the introduction of the new cedi notes.
Speaking at a press conference in Parliament House on the introduction of new cedi notes, the Minority Leader, Haruna Iddrisu said: "We shall in the coming days be initiating steps to summon the Governor of the Bank of Ghana to appear before the House and present a detailed report on the exercise – which must include the total cost incurred, cost of each note compared to its face value, the utilisation of the seigniorage revenue to be raised, and the quantity of each note ordered".
For Mr.Iddrisu, "these are public resources being expended, hence government owes it as a duty to be transparent about the exercise".
The Minority also indicated that the Finance Minister will also be invited to clarify government's position on Ghana's earlier commitment to adopt the new regional ECO currency in January 2020.
They also contend that the central bank must be stopped immediately – questioning what happened to the amount of money the Bank of Ghana made from issuing the upgraded currency in May this year. "The Governor must account properly to Ghanaians for that transaction as well".
The central bank in late November introduced two higher-denomination cedi banknotes and a GH¢2 coin, and according to them the bank-note's structure should align well with needs of the people who use it for their daily transactions.
"We need bank notes and coins that are convenient for most people to use; high quality, secure and cost-effective."
The Bank of Ghana also added that introducing a new GH¢2 coin, and GH¢100 and GH¢200 bank note denominations into circulation is to complement the existing series so as to ensure customer convenience and bring about efficiency in printing currency to generate savings for the country.
These new higher-value denominations will only restore partially the dollar value of the higher denomination GH¢200 to about US$40 – not so close to levels of 2007, but high enough to significantly reduce the deadweight burden and high transaction cost in making high-valued purchases in a cash-based economy like Ghana.
The Minority also stated that the central bank is likely to be making a profit of about GH₵3.8billion if it prints 20 million pieces of the GH₵200 notes.