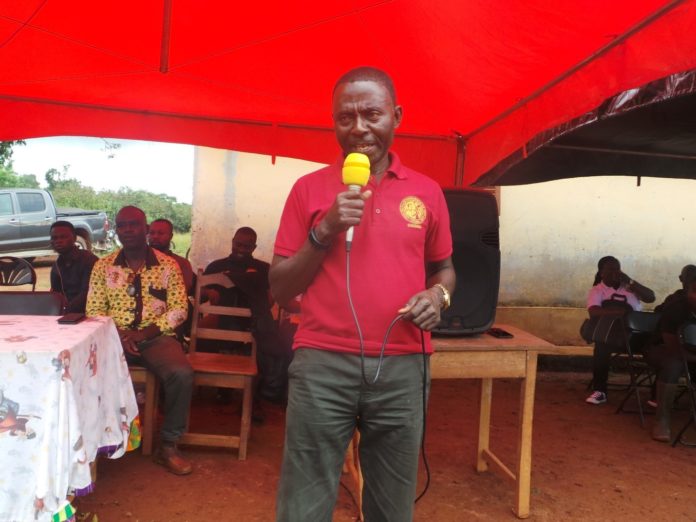 The Ghana Cocoa Board (COCOBOD) has scrapped its decades-old Farmers' Scholarship Scheme that was designed to support needy wards of cocoa farmers to enable them attain Senior High School (SHS) education.
Cocoa sector regulator said following the successful implementation of the Free SHS programme, it will now invest heavily in improving infrastructural of underprivileged schools as its contribution to support government in creating a conducive learning environment in SHSs .
For many decades, the COCOBOD scholarship scheme was a trusted financial backbone that assisted students to attain SHS education. Now, it is expected to be repackaged in the mould of the Ghana Education Trust Fund (GetFund) to reduce infrastructural deficit in order to enhance provision of quality education.
A Senior Technical Manager, Cocoa Health and Extension Division (CHED) of COCOBOD, Mr. Oduro Baah said: "Based on the number of proposals it will receive every year, selected number of projects will be executed from time to time."
He urged prospective beneficiary communities to get intact with the COCOBOD through Metropolitan, Municipal and District Assemblies (MMDAs).
Farmers' rally
He was addressing farmers' rally at Nkwantabisa in the Tano North Municipality of the Ahafo Region. The farmers were drawn from communities like Nkurakan, Onwe, Jachie, Asokwa and Nkwayeso.
The rally was meant to ascertain how farmers were adhering to COCOBOD's Productivity Enhancement Programmes (PEPs), and further sensitise them on PEPs and other best agronomic practices to help sustain and boost cocoa production.
The PEPs include cocoa rehabilitation, free supply of seedlings, hand pollination, mass pruning exercise, pilot irrigation project an Hitech/CODAPEC. Mr. Baah said the government under the Hitech programme has subsidised fertilizers-granular and liquid by 53.4% and 81.03% respectively, explaining that farmers will have two major and a minor seasons to repay in installments.
Unfriendly farming practices
The Regional Manager, CHED-COCOBOD in charge of Bono, Bono East and Ahafo, Dede Anokye, advised farmers to refrain from all forms of unfriendly framing practices such as 'slash and burn', and the use of weedicides and uncertified agrochemicals. He also cautioned the farmers against farming within forest reserved areas, stressing that the act is illegal.
The Deputy Regional Manager, CHED-COCOBOD in charge of Bono, Bono East and Ahafo, Abdul Majid Mumuni, observed that in the past farmers were noted for not strictly applying fertlisers on cocoa farms but on other crops as well. To avert the situation, he said COCOBOD has charged all registered farmer cooperatives to design application time tables to ensure that Community Extension Officers join farmers on the filed for application.
Oduro Baah, Senior Technical Manager, CHED-COCOBOD
A section of farmers at the rally