eTranzact, in collaboration with the Ghana Interbank Payment and Settlement Systems (GhIPSS) has launched the Gh-link EMV Prepaid and Debit Card, an electronic payment card that is an upgrade of the Gh-link Card.
The card has multichannel and omnichannel features that enable cardholders to use the most convenient payment channel and best fit in meeting their need for payment of a good, service, funds transfer or access to cash.
Speaking at the ceremony, Executive Director for eTranzact Ghana Ltd., Mr. George Babafemi, noted that the unveilling the Gh-link EMV Prepaid and Debit Card is their contribution as partners to the country's cashlite journey.
He said that the Chip and PIN card services being launched are in support of governments' vision of promoting the use of local cards for local transactions
Mr. Babafemi explained that GhIPSS migrated its Gh-link platform to Europay, Master Card and Visa (EMV) to conform with global payment card standards, adding that: "Funding the Gh-link prepaid card is fun, because it can source funding from any mobile wallet, bank account, another cardholder and so on".
On his part, the CEO of GhIPSS Mr. Archie Hesse explained that introducing the new card will cement government's rapid digitisation and financial inclusion agenda.
He said: "By 31 December this year, all banks must issue this card to every bank account holder. The need for Ghana to embark on this journey is very clear. In the past, Ghana had only an international scheme card.
"It means that if we have to be issued with a card to get access to our bank accounts and use it at the ATM or Point of Sale, it must either be a Visa or Master Card. The problem we have is that anytime we use those international cards locally, they are processed outside. To pay for it, we need to use our hard-earned forex for it. Also, the prices are not determined by us but owners of the international scheme. It was in light of this that we embarked on this journey," he added.
The card has been designed to give cardholders access to both funds on their e-zwich cards and in their bank accounts at the same time, and seeks to eliminate the inconvenience that comes with carrying multiple cards.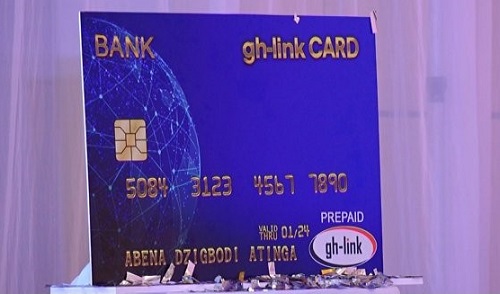 It can be used by cardholders for any point of sale purchase across merchant locations; ATM cash withdrawals; ATM PIN change; and Balance Enquiry. Thus, any customer who has an e-zwich card and also owns a bank account can opt for a Gh Dual Card instead of two separate cards.
eTranzact, ever since it started operations as far back as 2005-2006, has been at the forefront of providing e-payment solutions to major financial institutions in the country such as mobile banking solutions, ATM switching solutions, Collection and Value-Added Services platforms.