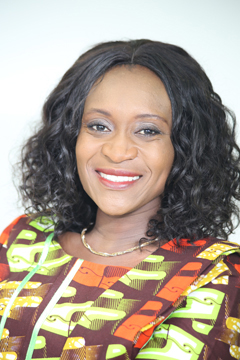 A Deputy Finance Minister, Abena Osei Asare, has assured that the 2019 Mid-Year Budget Review, to be presented to Parliament today, July 29 2019, will address major concerns raised by industry and citizens.
Prior to that, businesses have warned against the introduction of new taxes because it will be counterproductive and could destabilize the business community.
Rather, they are urging the Finance Minister, Ken Ofori-Atta, to review a number of policies they claim are having negative repercussions on local businesses, particularly those in the manufacturing sector.
However, a Deputy Finance Minister, Abena Osei Asare, told journalists in Parliament on Friday that: "I believe that at the end of it all, Ghanaians will be satisfied because we will address all the issues that Ghanaians are thinking about–the issues that you have raised with us, from all sectors of the economy and the society, we are going to address the issues that you have raised with us.
At the end of it all, you will be satisfied with what government is going to give to you. We are going to address the concerns of Ghanaians so as to keep the 2019 budget on track," she said.
Key among them include the 5% VAT rate introduced during the last mid-year review, the reduction in benchmark values of certain products that can be produced domestically, as well as, clarity on how the environmental tax is being used to tackle the plastic menace in the country.
The Public Financial Management Act requires that mid-way through the implementation of the budget, the Finance Minister accounts to the people of Ghana, through Parliament, how it has implemented the budget.
The Minister explained that the Mid-Year Review will analyse how far government has come with the 2019 budget that Parliament approved. "We will try to address the pertinent issues bordering Ghanaians. We will look at so many things and we will tell you how far we have fared with the revenue, also in terms of expenditure what we have done".
She also added that government is poised to deliver on its promises made to Ghanaians, maintaining that: "We will also share with you any other thing we believe will help give Ghanaians hope that this government is really working and is on course to deliver everything that we said we will deliver in the 2019 budget."
Minority predicts new taxes
Ranking Member of Finance, Ato Forson, however is cautioning government against the introduction of new taxes and also expects the Finance Ministry to address key areas such as the National Health Insurance Scheme, GETFUND, and capital expenditure.
"We expect the Ministry of Finance to review at the minimum NHIS, GETFUND, Road Fund from the capping mechanism-because that will release some money to these three statutory institutions to be able to run effectively," he told B&FT.
He also added that from indications he has picked up, there is going to be tax increases. "I actually suspect that they are going to increase the Energy Sector Levies. They will either change the specifics from Ad valerium or actually increase the specifics. If that is done, then clearly what it will mean is that fuel prices are going to go up. If it goes up, then it will affect almost everything".
According to Mr. Forson, the country does not have revenue problems rather expenditure problems citing interventions such as 'Free SHS'.