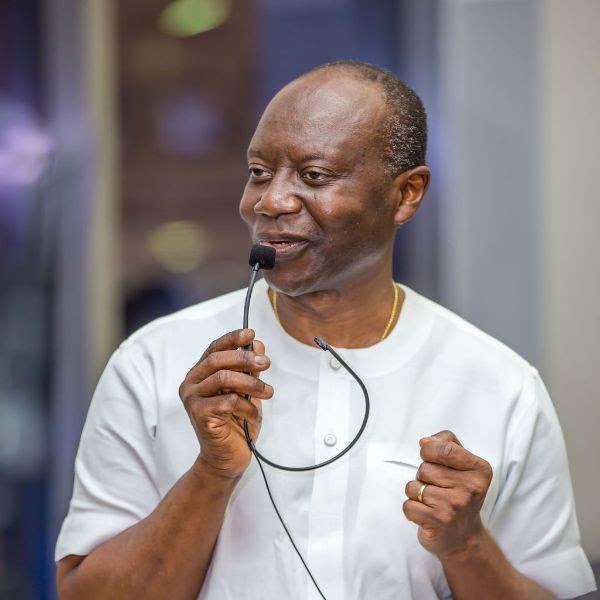 In the face of yet another miss on the revenue generation front, the Finance Minister, Ken Ofori-Atta, has again asked parliament to approve an additional GH¢6.3billion in funding to support the country's economy.
Presenting the Mid-year Budget in parliament yesterday, the Finance Minister said revisions made in government spending make the original GH¢78.7billion insufficient, hence the request for an extra GH¢6.3billion to supplement the budget – taking the total appropriation for 2019 to GH¢85.1billion.
The request, however, comes at a time government has overspent its expenditure target for first half of the year, pushing the fiscal deficit for the period into widening from a programmed target of 2.9 percent of GDP to 3.3 percent.
Meanwhile, government also could not meet its revenue target for first half of the year, sparking concerns about where the GH¢6.3billion would come from other than borrowing. The mid-year budget indicates that total revenue and grants for the period amounted to GH¢47.6billion – equivalent to 15.8 percent of GDP against the annual programme target of GH¢49 billion, which is 16.4 percent of GDP.
According to the Finance Minister, key reasons which accounted for the revenue shortfall include non-implementation of Electronic Point of Sales devices (EPOs) policy; delay in the implementation of Excise Tax Stamp policy; lower recorded CIF Values of imports; and admittance of large volumes of imports into the exempt, low-rated and zero-rated tariff categories.
Others are the non-realisation of some programmed dividends from State-Owned Enterprises (SOEs); non-materialisation of gas receipts due to intra-energy sector cross-debt issues; and delay in the sale of an Electromagnetic Spectrum as well as payment of telcos' licence renewal fees.
Prior to presentation of the budget, various think-tanks and analysts urged government to come out with innovative policies that would boost revenue in order to reduce the burden that borrowing to finance projects places on the economy.
In response to this call, Mr. Ofori-Atta said adjustments have been made in the road fund levy, energy sector levy, price stabilisation levy, and communications tax to boost revenue for government.
"With this mid-year review, government is proposing an upward adjustment in the Road Fund Levy, the Energy Debt Recovery Levy, and the Price Stabilisation and Recovery Levy to bring the ratios closer to twenty-one percent to help bridge the financing requirements.
"The Communication Service Tax (CST) was introduced in 2008 at an ad valorem rate of six percent. The tax is levied on charges payable by consumers for the use of communication services. Government proposes to increase the tax to nine percent to develop the foundation for creating a viable technology ecosystem in the country… We will continue to improve compliance, expand the tax net and explore other innovative sources of raising revenue," he said.                          FIN