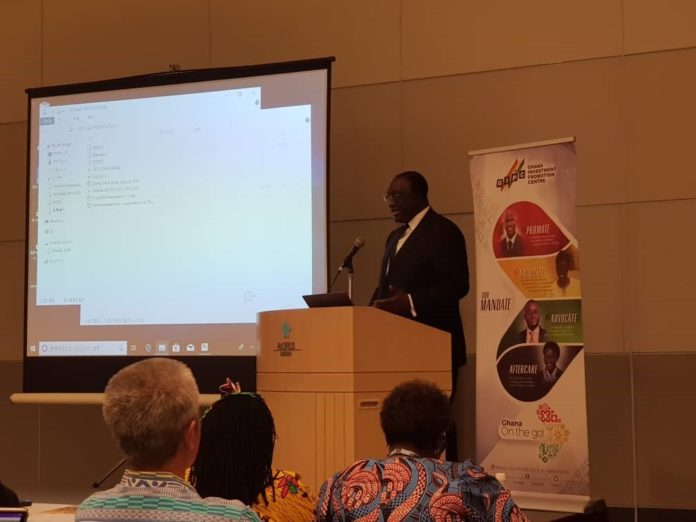 Mr.  Alan Kyerematen, Minister of Trade and Industry, at the Ghana Investment Promotion Centre's Investment Opportunities Summit in Yokohama City, Japan, invited Japanese Investors to join their local counterparts in Ghana to leverage the numerous investment opportunities in the country.
He outlined the Economic Transformation Programmes being implemented by President Nana Akufo-Addo's government – particularly 1D1F, Planting for Food and Jobs, Strategic Anchor Industries, Digitisation Projects, Industrial Parks and Special Economic Zones, among others.
Mr. Kyerematen further indicated that Ghana is the number-one investment destination in West Africa and is the fastest-growing economy in the world, according to the World Bank and IMF.
He advised Japanese Business Executives at the Summit to increase investments in Africa under the new Japan-African Development framework.
Other leading Speakers at the Summit included Yofi Grant, CEO of GIPC; Tomo Hirokawa, GM of Itochu Group; and Ray Sowa, CEO of GCB Bank.