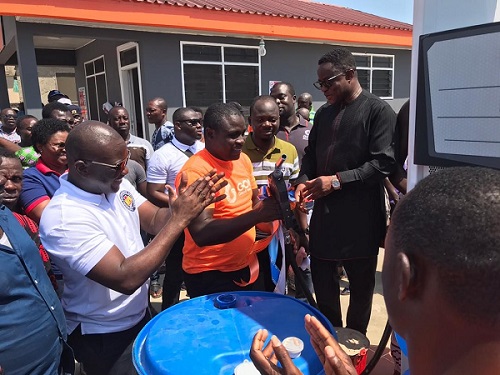 Fishermen in the Winneba community area are to benefit from a newly-constructed pre-mix retail outlet to cater for their fishing needs.
The project is a collaboration between the National Petroleum Authority (NPA) and Goil, and is being replicated in several fishing communities across the country in both the Central and Volta Regions.
Energy Minister, John Peter Amewu, said construction of the outlet started in 2015 to provide safe and decent retail outlets, aimed at eliminating the safety risk posed by make-shift premix retail outlets along all the landing beaches across the country.
He said pre-mix is an area that enjoys subsidies which are estimated to be around 63% of the full price; and "this has risen from about 43% in January 2017. Government has since 2017 to May 2019 spent GH¢373.9million to cushion our fishermen".
Mr. Amewu said a total of GH¢137.5million was spent in 2017 and GH¢160.8million in 2018.
"This amount is projected to rise to about GH¢206million in 2019. A total of GH¢134,604,110 million has been accumulated from January-September 2019."
Chief Executive of NPA, Hassan Tampuli – whose outfit funded the project, said measures have been put in place by his outfit to halt the practice of pre-mix diversion in the country.
"Menaces such as diversion and hoarding associated with pre-mix fuel distribution have seen significant improvement, as pre-mix fuel consumption in 2018 reduced to 73,548,00.00 litres – representing 20% less than that of 2017 (91,692,000.00 litres)."
Mr. Tampuli said the drastic reduction is attributed to programmes and policies rolled out by NPA in collaboration with the National Premix Fuel Secretariat to monitor distribution of pre-mix fuel – to ensure that the subsidised pre-mix fuel gets to the fisherfolk.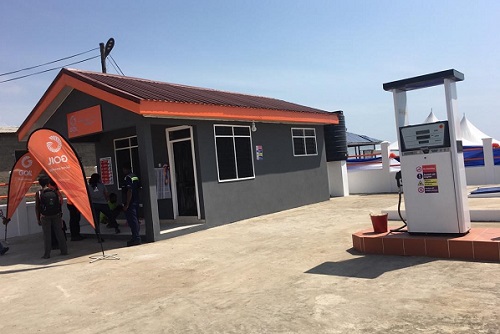 The programmes include the installation of tracking devices on BRVs, which enables the NPA to monitor the movement of BRVs from the depots to the delivery points, as well as marking petroleum products with a bio-marker that gives them a unique identity, among others.
Group Chief Executive of Goil, Kwame Osei Prempeh, said his outfit is committed to ensuring fishermen benefit from the workings of government, and everything will be done to ameliorate their difficulties.