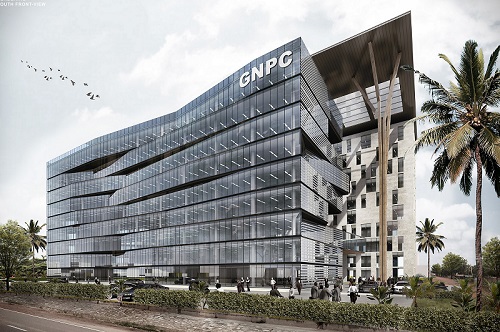 The Ghana National Petroleum Corporation (GNPC) is projecting to expend US$748m on gas from the three oil fields, TEN, Jubilee and OCTP ENI project, a parliamentary report has revealed.
According to a report of the select committee on mines and energy on the 2019 programme of activities for Ghana National Petroleum Corporation, the total cost of gas from the three fields (TEN, Jubilee, OCTP ENI project) is projected at US$748.01m – comprising gas commodity cost of US$430.53m; service charge and working capital  financing cost of US$67.72m; Takoradi-Tema Interconnection Pipeline (TTIP); refinancing of US$184m; and gas escrow funding of US$65.75m.
The projected expenditure will be financed by gas sales revenue of US$616.28m plus an amount of US$131.73m in respect of under-recovery from a gas equalisation fund to be established by the Public Utilities Regulatory Commission (PURC).
The Corporation's challenge is that the projected revenue from the gas business is not likely to be realised during the year, due to delayed payment of bills invoiced to the power sector institutions.
The report also revealed that a total revenue of US$1.3billion was originally expected to be accrued to the Corporation in 2019, while expenditure was projected at US$1.6billion. The expected revenue included the Corporation's share of crude oil sales and internally generated funds totalling US$609.29m and gas business of US$748m, resulting in a gap of US$250.76m.
The Committee however noted that contrary to the Petroleum Revenue Management Act, 2011 (Act 815), the Corporation has stated as part of its income receivable in the amount of US$232.82m as coming from portions of the petroleum royalties due the state.
GNPC pointed out to the Committee members that the Ministry of Finance was in the know about the financing arrangement. The Committee nonetheless found it to be in contravention of Act 815 and accordingly recommended its removal.
The Minister for Energy in consultation with the Corporation accepted the Committee's recommendation and accordingly reprioritised the expenditure items, resulting in a new funding gap of US$493.58m to be financed through borrowing.