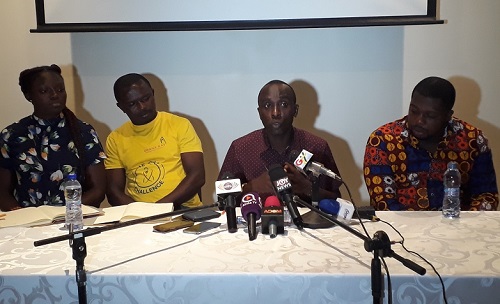 Mr Ernest Owusu Bempah, Communications Director of Ghana Gas, has announced that by October 31 this year, gas will be flowing into the Karpowership.
"Currently, we are almost 98% complete; we need to do the commissioning and purge the pipeline to ensure that everything is on point before we push gas to the karpowership for us to get 470 megawatts of electricity," he narrated.
Briefing the media in Takoradi on progress of engineering work, he explained: "We are getting the pipelines ready, and they are pushing nitrogen into the pipeline to see whether there are any leakages in and out of the gas pipeline".
Also, he said, engineers need to check the pipeline's internal cleaning and its gauging; hydro-testing and drying the internal pipeline termination; and looping tests of electrical wires within and out.
Again, he mentioned some of the engineering work as surveys; clearing the right of way for pipelines to be put there; land-grading and pipes-stringing and welding, as well as non-destructive tests to make sure there is no corrosion or anything wrong with the pipeline; coating, excavating and trenching, and then lowering into the hole among others.
"We are expected to deliver about 60-80 mmcf of gas or 90 mmcf of gas daily; if everything goes on well and we are complete, we can deliver about 450 megawatts or 470 megawatts of electricity for the people of Ghana – and this is very significant," he added.
"On health and safety issues, our engineers have been exceptionally fantastic; we have not recorded any incident of accident whatsoever during this project. Even though the weather was mostly cloudy with patches of rain, we were able to go about our duties 100% on point," he said.
"We have been able to ensure that the engineers did everything they had do on time and meet the deadlines per international standards in terms of safety procedures; we looking at the pace at which they are working, and the timelines they gave have been adhered to," he notned.
Mr. Owusu Bempeh said the Takoradi Regulatory Metering Station has been expanded from 105-405 mmcf of gas: "We can now flow more gas, but we look at the gauge because the target is to do 450 megawatts and 470 megawatts. So, we are looking at 90,000,000 mmcf daily – and we can reduce depending on the pressure of how much they need depending on the circulation".