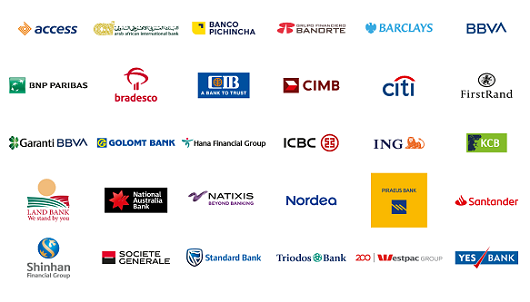 Banks play a key role in a country's economy in terms of financial intermediation. Basically, they mobilise funds or receive deposits from savers (public) and give some of the funds out as loans or advances to borrowers from which they earn income to sustain their business. The banking business thrives on trust and reputation customers and public put in the banks. Hence, the public expect banks to serve their needs by acting responsibly. Responsible banking, therefore, calls for some principles which will guide banks to be transparent about the products and services they provide with the intention to create value for their stakeholders.
So, to help banks align their business strategies with stakeholders' expectations, the United Nations Environment Programme – Finance Initiative (UNEP-FI) together with senior managers from some thirty (30) banks came out with the responsible banking principles. Majority of these senior managers are heads of department with environmental sustainability or climate change related designations in the founding member banks which include Access Bank Plc, Standard Bank (Stanbic), Barclays Bank Plc, First Rand and Société Générale.
About UNEP-FI
UNEP-FI is a partnership between the United Nations Environment and the global financial sector created in the wake of the 1992 Earth Summit with a mission to promote sustainable finance. More than 250 financial institutions, including banks, insurers, and investors, work with the UN Environment Programme to understand today's environmental, social and governance challenges, why they matter to finance, and how to actively participate in addressing them. UNEP-FI's work also includes a strong focus on policy – by facilitating country-level dialogues between finance practitioners, supervisors, regulators and policy-makers, and, at the international level, by promoting financial sector involvement in processes such as the global climate negotiations.
The Event
September 22 and Monday 23, 2019, witnessed the official launch of the Principles for Responsible Banking in New York City. More than forty-five (45) Chief Executives Officers (CEOs) and over 300 participants including investors, regulators and policy makers graced the high-level banking industry event hosted by BNP Baribas under the theme" Driving Change, Realising the Impact: Launching the Principles for Responsible Banking". The event coincided with the ongoing 74th session of the United Nations General Assembly meeting. Prior to this important event, Priya Mathur, the former CalPERS (California Public Employee Retirement System) Board President firmly inclines to her views that "the principles are an opportunity for banks to show leadership in the context of the global challenges we face today by aligning their business strategies with society's goals as expressed by the Sustainable Development Goals and the Paris Agreement, and by working with each other, with clients, and with stakeholders to make the greatest possible impact for the good of global economies."
In reference to the facts, the Sustainable Development Goals (SDGs) were adopted by all United Nations Member States in 2015 as a universal call to action to end poverty, protect the planet and ensure that all people enjoy peace and prosperity by 2030. The Paris Agreement, on the other hand, aims at strengthening the global response to the threat of climate change.
Responsible Banking Principles
The distinguished participants at the event unanimously endorsed the following six (6) principles of responsible banking. To my mind, these principles can also be considered as pledges and expect that banks which are signatories or will sign on shall comply accordingly.
Alignment
We will align our business strategy to be consistent with and contribute to individuals' needs and society's goals, as expressed in the Sustainable Development Goals, the Paris Climate Agreement and relevant national and regional frameworks.
Impact and Target Setting
We will continuously increase our positive impacts while reducing the negative impacts on, and managing the risks to, people and the environment resulting from our activities, products and services. To this end, we will set and publish targets where we can have the most significant impacts.
Clients and Customers
We will work responsibly with our clients and our customers to encourage sustainable practices and enable economic activities that create shared prosperity for current and future generations.
Stakeholders
We will proactively and responsibly consult, engage and partner with relevant stakeholders to achieve society's goals.
Governance and Culture
We will implement our commitment to these Principles through effective governance and a culture of responsible banking.
Transparency and Accountability
We will periodically review our individual and collective implementation of these Principles and be transparent about and accountable for our positive and negative impacts and our contribution to society's goals
Be it Responsible Banking or Sustainable Banking, the two concepts resonate with the Environmental and Social Risk Management (ESRM) framework which concerns a set of policies or strategies financial institutions use to identify and manage such credit exposures to their customers without compromising on the environment's future. Thus, the associated environmental and social risks of financing such projects must be considered by banks in the credit decision-making process. The launch of the principles, therefore, signals a duty call on all bankers to be more responsible and ethical than ever required of them to meet the ever-changing tastes and preferences of customers.
Thank you for reading this article and other ones in this column. God bless You!
This script was written by a Chartered Banker with a flair for feature writing. He works for a company which provides financial services. Apart from his work schedules, he edits or proof-reads corporate material for his colleagues, executive managers – including distinguished professionals working in various fields outside Banking. Through this column, his articles feature on third-party online media platforms in Ghana and outside. Email: Kwaku.Anumu@gmail.com