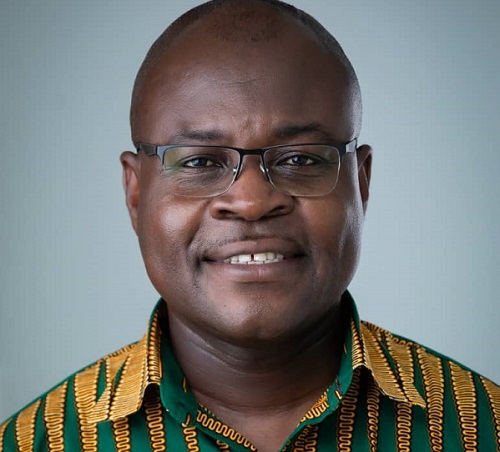 Professor Alex Dodoo, Director General of the Ghana Standards Authority, has been appointed by the African Union's umbrella-organisation for standardisation – the African Organisation for Standardisation (ARSO) – as the Standards Ambassador to the Africa Continental Free Trade Area Secretariat in Accra.
Under the terms of the two-year mandate spanning 2020 and 2021, Prof. Dodoo will play a key role in the operationalisation phase of the AfCFTA as far as monitoring and elimination of non-tariff barriers are concerned.  He is also to ensure adherence to the World Trade Organisation's sanitary and phytosanitary (SPS) measures aimed at the protection of human, animal or plant life or health from certain risks.
He will also facilitate collaborations between ARSO and the AfCFTA Secretariat.
"This letter from the ARSO Central Secretariat is therefore to officially communicate and inform you of your appointment by the 61st ARSO Council as the Designated ARSO Ambassador to the AfCFTA Secretariat," the letter of appointment said. The implication of this appointment is that Prof Dodoo will serve the dual role of Director-General of the Ghana Standards Authority while at the same time being an appointed Diplomatic Official to the AfCFTA Secretariat for and on behalf of the African Organisation for Standardisations.
The operational phase of the AfCFTA was launched in Niamey, Niger, on 7 July 2019, with a one-year transition period before the real trading begins among state parties on 1 July 2020.
Ghana has been chosen to host the AfCFTA Secretariat.
Professor Dodoo is Director-General of the Ghana Standards Authority and an Associate Professor at the Centre for Tropical Clinical Pharmacology, School of Medicine and Dentistry, University of Ghana.
He is the country representative to the International Organisation for Standardisation (ISO) and serves on the Council of the African Standards Organisation.
He has worked extensively on the development of norms and standards, especially in healthcare, in collaboration with the World Health Organisation and the Council for International Organisations of Medical Sciences (CIOMS).
This appointment places Ghana at the forefront of improving inter-African trade with a focus on improved quality of goods on the African market. By adhering to the global SPS measures and by removing technical barriers to trade, African manufacturers can improve their market share and increase their competitiveness, thereby creating jobs and wealth for youth on the continent. The AfCFTA is definitely a game-changer, and benefits of the AfCFTA being hosted in Accra are immense to the national economy.