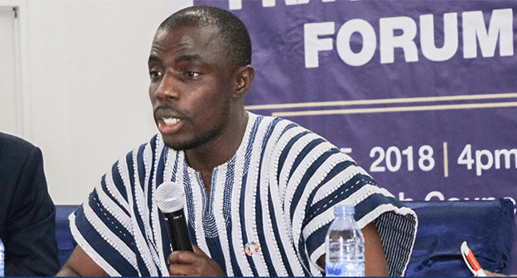 The Civil Society Platform on the Sustainable Development Goals (SDGs) in Ghana has applauded African governments for fulfilling the vision of a united continent with the Continental Free Trade Area (AfCFTA), saying it will drive sustained prosperity.
Co-chair and Country Director of SEND-Ghana, George Osei Bimpeh, speaking as a panellist at the recently-held national confab on implementation of the AfCFTA in Accra, said the free trade market offers opportunities for jobs and wealth across the continent.
"We encourage government to continue with its actions to ensure structural changes in the economy which will allow Ghanaians to benefit, not only by hosting the AfCFTA Secretariat but also joining hands with other countries to ensure the continent succeeds in achieving prosperity for its people.
"We are thrilled because it is the citizenry who will be the end beneficiaries, not only in terms of jobs but as well as the opportunities that trade offers to consumers.  We see this as a fulfillment of the vision of our forefathers to unite the African continent," he said.
That said, the platform contended the AfCFTA is a great opportunity but at the same time another challenge to face, and urged policymakers to ensure the concerns and interests of citizens are at the heart of every decision to be taken.
They also pledged their continuous support in the area of educating the public and soliciting stakeholder inputs on the AfCFTA processes, to help Ghanaians take advantage of offerings on the continent-wide market.
Mr. Bimpeh indicated: "We are happy that government has put in place the necessary structures to ensure effective implementation of this programme; and we in civil society are ever-ready to put our services at its disposal, especially when it comes to ascertaining the view of citizens, and we are ready to partner government in that regard.
"We know that government cannot reach all the nooks and crannies of this country, and we as civil society will take it upon ourselves, in partnering government, to sensitise citizens about this laudable idea for them to own and take advantage of the free trade market in a way that will improve their well-being."
According to the SEND-Ghana boss, trade is a critical catalyst in achieving AU Agenda 2063 as well as the Sustainable Development Goals (SDGs), and the platform is ready to ensure that all policies, programmes and actions that are going to be put in place will reflect those objectives.
"We are ready to partner government to ensure that not only Africa but also Ghana succeeds in getting the most out of the continent-wide market," he noted.