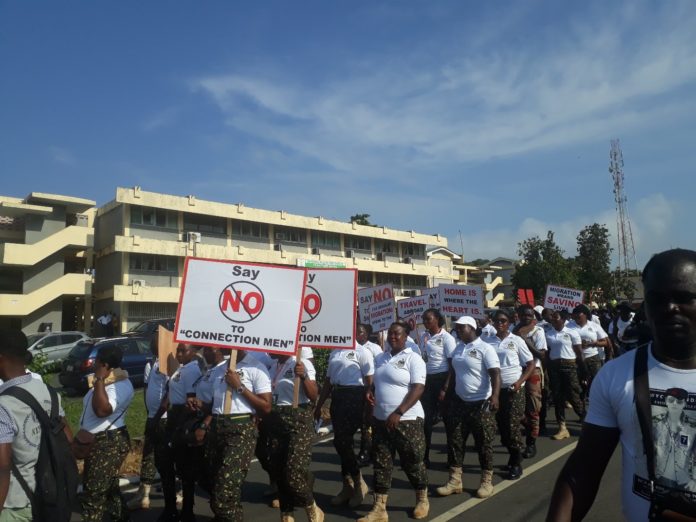 Landlords and caretakers of various houses across the country have been urged to inform the Ghana Immigration Service (GIS) of any illegal migrant who needs accommodation before it is given out.
"We need to know if the individual has the requisite permit before we allow you rent the property out," Deputy Commissioner of Immigration (DCI) Dr. Prosper Price Delali Asima has said.
"This makes it easier for us to know the foreigners, especially the irregular migrant in the country, and what they are involved in within their period of stay," he said.
He was speaking at the International Migrant Day at Sekondi on the theme 'Stop irregular migration, you are our future', organised by Ghana Immigration Service (Western Regional Command) and supported by the International Organisation for Migration (IOM).
He pointed out that: "Today's function is a tribute to International Migrants' Day, which is 18th of December every year. The Day was set aside by the United Nations in the year 2000 to recognise migrants and their contribution to national development.
"They have identified various irregularities, abuses and violations on the rise against migrants, so the day was also set aside to recognise those atrocities and how best countries can minimise them," he added.
DCI Asima mentioned that: "Our mandate is differentiated into two: first is the effective administration and management of migration in this country; and the second is our contribution to national security, so those are the objectives of the service".
This year alone, he said, according to the International Organisation of Migration, between January and August this year a total of 39,000 individuals have arrived in Europe through the consistent means of illegal migration.
"Out of this number 840 deaths have been identified; those are the ones who were seen. We know there are a lot of people who are not seen when they drown in the high seas, and we Ghanaians are among them. In this community that we belong to, stowaways are one important dimension so far as irregular migration is concerned."
He urged the individuals to use the appropriate means to travel: "Seeming to travel a legal way but using falsified documents and unauthorised crossing of borders among others should be stopped".
He noted that there are opportunities in the country, and advised the youth, who are the workforce, not to travel out of the country to find greener pastures.
"There are dangers out there; out there is not as green as it seems. Join us here and let us build the country for development to thrive," he added.