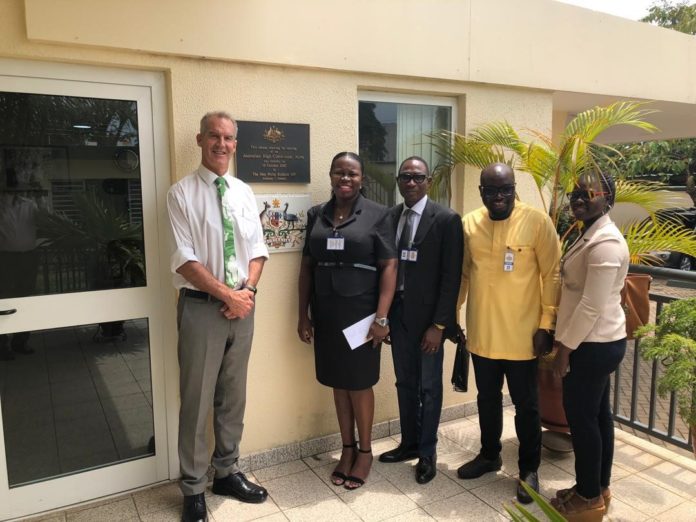 The Australian government has met with the Chamber for Tourism Industry Ghana to deliberate on issues that will boost tourism between the two countries.
In a meeting with the High Commissioner Andrew Barnes, he called on the chamber to lead the charge in helping educate citizens on how to acquire Visa without facing needless difficulties.
Mr. Barnes also said many Australians have shown interest in visiting Ghana for tourism, and contributing to solving the country's sanitation problems and invest in the agriculture sector.
He was impressed with the hospitality industry in Ghana but added there was a need to regularise the activities of tour guides nationwide in order to have the same quality of service.
The Chamber for Tourism on the other hand spoke on the customer service training program it was putting together for the hospitality industry as the country prepares for the Africa Continental Free Trade Agreement (AfCFTA).
CEO of the Chamber Odelia Ntiamoah said, as part of its strategic plan to prepare the industry, about 1,000 people in the hospitality industry needs to be trained before the July date when the continental free trade secretariat starts work in its headquarters in Accra.
"Our aim is to make Ghana the true hub of trade in Africa and that will mean that the people who meet our business tourists must sell Ghana in the best way possible" she said.