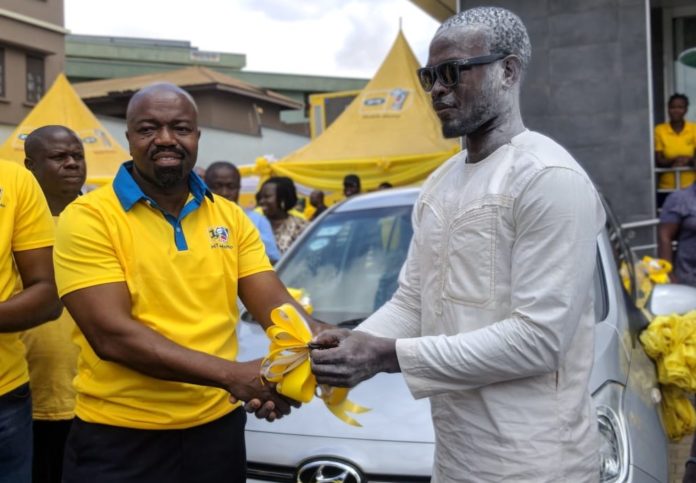 The continuous education and customer awareness, on mobile money fraud over the period, has led to a decline in reported cases of the hitherto increasing mobile money theft, the General Manager, MTN Northern Business District, Mr. Nii Adotey Mingle, has said.
He noted that now mobile money subscribers are able to resist and do more due diligence in their mobile money transactions in order not to fall victim to any mobile money fraud.
This, he explained, is indicative that the education embarked upon by MTN is 'sinking and people are getting a good understanding' of the need to verify requests for transactions with other subscribers.
He said reports on mobile money fraud on a daily and monthly basis show a decreasing trend, a development he also attributed to enabling customers to initiate 'cash out' rather than limiting it to the mobile money vendors.
The General Manager of MTN Northern Business District also appealed to customers to disregard any rumor of mobile money issues as purportedly circulated in audio on some social media platforms in the cause of the recent disturbances in Southern Africa.
He said MTN remains a market leader in the Ghanaian telecommunication industry and beyond, and solidly established with the people of the country having a stake, through the opportunity to own shares in the company.
He, for instance, said MTN Mobile Money has about 17 financial partners making it the market leader in the mobile money space, while it looks towards creating more opportunities for the unbanked people across the country.
Mr. Mingle, who was speaking in an interview at the backdrop a colorful ceremony to award some mobile money subscribers, at the precincts of the Kejetia offices of MTN, said the company does not attach strings to any prizes or awards they give to their loyal customers or clients.
He alerted the public to be wary of fraudsters who take delight in exploiting people by using dubious ways such as the announcement of prizes to mobile phone users.
He said the company, having realized the importance of money other financial services play in the life of people is constantly working to ensure the momo platform becomes the choicest for its customers.
He firmly noted that MTN is constantly looking for avenues to enrich the lives of its customers including the introduction of quality services on all its platforms including MoMo.
A very excited Mr. Jones Dwomoh, Alhaji Abdullai and Hafiz Nuhu, on the day, became proud winners of three Hyundai i10 cars.
Other winners of the day including Madam Rosaline Teye, and Mr. Adam Abdullai took home electronic cash of GH₵ 2,000 each while Madam Vivian Sarfo, a businesswoman also took away a 49-inch flat-screen television set.
The excited winners expressed satisfaction on winning these life-changing prizes while commending the telecommunications giant, MTN, for the opportunity.