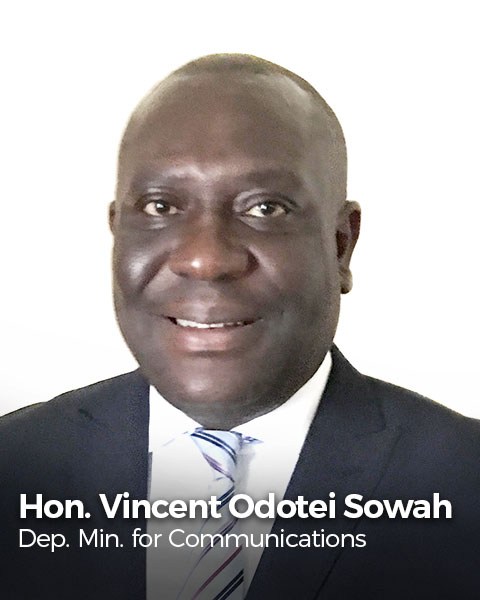 The Ministry of Communications, has actively been working on improving Internet access through the Eastern corridor, Vincent Sowah Odotei-Deputy Minister of Communication, has said.
He made this disclosure at the Ghana Internet Forum 2019 under the theme 'Digital communities: Roles and Responsibilities of Stakeholders for Sustainable development', which was held at the Kofi Annan Centre of Excellence in ICT (AITI-KACE) last week.
The Deputy Communications Minister went on to say: "Since development of the internet protocol in the 1970s, the Internet takeover of the global communication landscape was almost instant and continues to grow.
"It has revolutionised the computer and communications world by setting the stage for unprecedented integration of capabilities such as the telephone, radio and telegraph through services such as emails, video-calls and instant messaging applications."
Government, he added, has created the Directorate of Research and Innovation (DRI) to enhance the design and development of world-class ICTs
"The DRI is to create a network of Faculties, Research Centres, Researchers, and connect with industry to enable staff and students scale-up research-led ideas into the real-world solutions and working technologies for improvement and advancement of individuals, Institutions and the country as a whole."
The Directorate will also help bridge the gap between government university-funded research and industry-led development and commercialisation, by providing support to a large group of early-stage innovative SMEs and support businesses, he stated.
Mr. Sowah said he is glad the theme for 2019 falls within government's digitisation agenda of using technology for development.
Present at the event was the 'Father of the Internet in Africa', Prof. Nii Quaynor-Director General of AITI-KACE; Mr. Kwesi Adu-Gyan and Ms. Felicia Anthonio, Media Foundation for West Africa (MFWA); Mr. Nana Kofi Asafu-Aidoo, Executive Director-Ghana Domain Name Registery (GNDR)
Ms. Felicia Anthonio, in her presentation said the Internet enables citizens to exercise their freedom of expression and access to information rights. However, Internet shutdowns stifle sustainable growth and hamper inclusiveness of, particularly, marginalised groups in information sharing and the decision-making process.
She went on to say Africa aspires to leverage on ICTs for development. There has been massive investment in ICT infrastructure on the continent. Internet shutdowns and network disruptions therefore cause economic losses.
For instance, according to the NetBlocks – a cost of shutdown tool that estimates the economic impact of internet shutdowns, or network disruptions – the 12-hour (8:00-20:00) blockade of social media platforms in Liberia cost the country at least LD$17,781,180 (US$109,913).