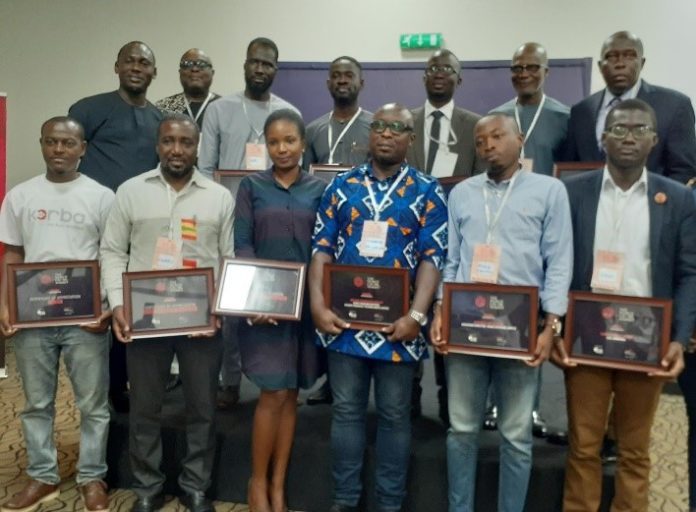 Ghana is set to participate at the World CIO 200 Summit in Dubai from 9-11 December, 2019 with three top digital transformation managers.
The World CIO 200 Summit is a multi-country chief digital transformation leaders' felicitation ceremony that recognises the achievements of the 'Digital Leaders' of today, and celebrates their amazing lives and career-span.
The event is designed to connect the critical pillars of IT, which are the vendors and the decision-makers, with an aim to address the challenges faced by IT leaders in enterprises through discussion and presentations around the theme of digital transformation.
Representing Ghana at the World CIO 200 Summit in Dubai are: Nana Yaa D. Oti-Boateng, Digital Transformation Manager (Vodafone), CIO Next-Gen category; Nana Bambara-Abban, CEO/ Product Owner (Akaditi Limited), CIO-Legend category; and Nelson Korshi da Seglah, Chief Enabling Officer (Halges Financial Technologies Limited), CIO Master category.
The three will be participating in the one of its kind TECHtalk CIO Awards this year to make it a 15-country celebration event, gaining three nominations into different categories.
At the country level, more than 50 industry leaders highly involved in the digital transformation eco-space in Ghana gathered for the 2019 World CIO 200 Forum at Labadi Beach Hotel in Accra, last month.
There were over eight technology companies represented at the summit, with some showcasing their latest products and innovations to specialised decision-makers focused on finding unique solutions for successful operations.
It witnessed presentations from highly specialised achievers and senior directors of information technology in various enterprises: such as Envuladu Tsaku Dagora (Veritas, West Africa); Derek Appiah (Nexinova); Nana Bambara-Abban (Akaditi); and Derrydean Dadzie (Ghana Chamber of Technology).
The speakers challenged their audience to break the barriers to embracing digital transformation in their respective fields of work, as technology is meant to disrupt the status quo of current practices in organisations and industries.
The event also witnessed the presentation of local achievement awards to recognise the major technological, humanitarian, environmental, and leadership contributions of some individuals for their extraordinary accomplishments in the industry.
The winners were: Nana Bambara-Abban, CEO/Product Owner of Akaditi – CIO Legend for a career spanning over 20 years; Nelson Korshi De Seglah (Halges); Nana Yaa D. Oti-Boateng (Vodafone); and Ebenezer Osei Owusu (eProcess International-Ecobank Group)
Other distinguished Achievement awardees included: Michael Ofori- Akuffo (Encodev Labs); Yaw Duffour Awuah (AgriPool); Steven Elike Senanu (Magic Systems Limited); and Frederick Offei (Surfline Communications Limited).
The Head of Operations-West Africa-GEC Media Group (organiser of the World CIO 200 Summit), Kwaku Asare Ofosuhene, stated that the CIO 200 has been testified as one of the most objective-oriented events in terms of having all the right elements on the platform for spearheading digital transformation champions.
"This year, the Summit is touring 15 countries, covering 3 continents and gathering over 3000+ C-level executives in the entire journey. This will be a unique opportunity to meet and network with over 400 IT leaders and champions from 15 countries under one roof – two days of sheer engagement and peer-to-peer networking while enjoying a first-hand experience in the beautiful city," he said.
The CEO, Ghana Chamber of Technology, Derrydean Dadzie, commended the organising team and organisations for bringing such a prestigious felicitation ceremony to Ghana, hoping that it will help to elicit the best from CIOs and everyone else operating at the technological level.
"I believe that any gathering of like minds provokes thoughts, and people are able to get new ideas and explore new paradigms. For people to move, they need to hear something that will move them from different insights, backgrounds and experiences which drive transformation across different organisations. The CIO Forum helps to drive that diversity in thought and bring together new ideas," he said.