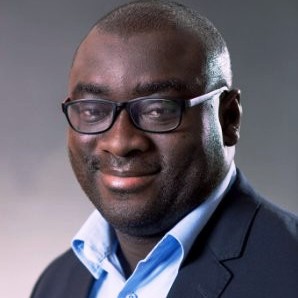 Bloom Impact, a fintech company, has unveiled a partnership with VisionFund Ghana, the local branch of VisionFund International, to improve the product and service offering of small and medium enterprises looking for affordable and accessible financial support.
The partnership with VisionFund adds additional products to the growing digital marketplace, offering small businesses products such as loans, savings & current accounts at attractive interest rates. VisionFund joins other Ghanaian financial institutions already getting SME customers from the marketplace such as CCML, GHL Bank, BOND S&L, among others.
Bloom impact helps financial institutions by digitally providing qualified, verified, eligible small business customers in a digital, innovative, cost and risk-reducing manner. This has allowed their partner banks to expand their customer base, improve turn-around times whilst cutting costs and open up financing for business owners who have been excluded.
VisionFund is dedicated to the overall development of the country by lending to small business owners contributing to resilient families and communities. Operational in Ghana since 2000, 80percent of their clients are women.
Through the partnership, Bloom Impact aims to digitally connect VisionFund with more small businesses seeking banking products and onboard these customers faster and cheaper using digital technology.
"At VisionFund we want innovative, efficient ways to reach people in need of banking services and leveraging a new digital solution like Bloom Impact is a great opportunity to do just that," Kojo Baffoe-Eghan, CEO VisionFund Ghana.
Small businesses are the backbone of the Ghanaian economy, constituting 92percent of the country's businesses, yet they still face a significant formal finance gap when looking to grow their business. Many such businesses often turn to informal sources of credit to fund their operations, becoming vulnerable to high interest-rates, fraud or over-indebtedness.
To address this problem of convenient access to finance, Bloom Impact, offers a smart-phone based marketplace that provides education and access to financial services to unbanked & underserved small business owners in Ghana.
At the core of their mission, they are working to empower small businesses to grow and offer employment by easing affordability & access to finance. Using the Bloom Impact app, available on the Google Play Store, business owners are able to find out how to qualify for a financial service, the importance of a credit report and having good credit history, and apply for financial services within minutes through their smartphone.
Increased smartphone penetration in Ghana means more small businesses are able to conduct business digitally. To support financial service providers reach these businesses, Bloom Impact uses a wider variety of customer data points, alternative data and digital verifications to find eligible customers and deploys innovative machine learning technology in their process.  The full set of data, application information, business documents and digital KYC are among the set of information provided to bank partners to onboard new eligible customers.
Both Bloom Impact and VisionFund are committed to helping small businesses in Ghana gain access to affordable financial services and are confident their partnership will help small businesses grow and employ more people in Ghana.