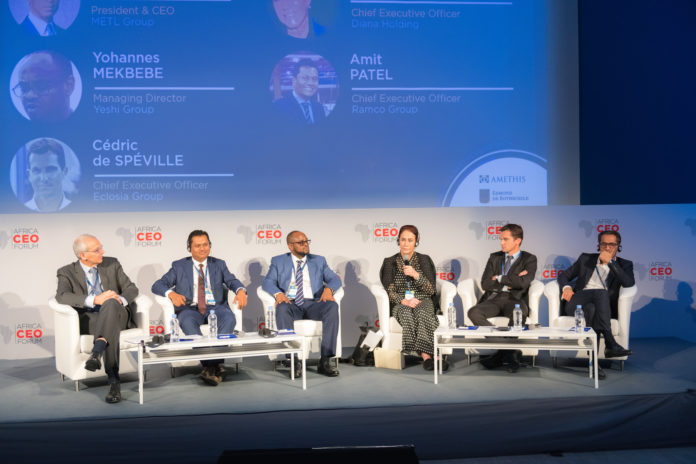 Family-founded businesses must solve the crucial challenge of succession if they are to survive successive generations, Mohammed Dewji, CEO of MeTL Group, a mega-rich Tanzanian commodities trading family-founded business, has said.
Mr. Dewji speaking at a panel discussion on taking family businesses to the next level at the Africa CEO Forum in Kigali, Rwanda said the success of family-founded business rests largely in how the control and management of the business is handed down from one generation to the other.
The CEO of MeTL Group drew lessons from his business which was founded by his father in the 1970s and argued that grooming of successors must be done from a rather tender age.
"Planning succession is crucial if the family business is to last more than 3 generations. Members of the family should be trained from a young age and not when they are ready to be employed," he said.
Under the leadership of Dewji, MeTL's revenues have increased from $30 million to over $1.5 billion between 1999 and 2018, according to Forbes Magazine.
That performance has helped positioned MeTL as an iconic family founded business on a continent that has seen a lot of companies fail after the passing of the founder.
MeTL Group has investments in manufacturing, agriculture, trading, finance, mobile telephony, insurance, real estate, transport and logistics, and food and beverages and contributes 3.5 percent to Tanzania's GDP, where it has its headquarters while employing over 28,000 people in eleven African countries.
Partnerships and more
Amit Patel, the Chief Executive Officer of Ramco Group, a Kenyan conglomerate with more than 40 companies, also said during the discussions that family businesses must not work in silos rather seek partnerships with other thriving companies that ensure mutual benefits.
He argued that family businesses are unique in themselves and that it is essential that potential partners share in those ideals that have kept the business running since its establishment.
"Partnerships are crucial in the growth of family-owned businesses but they should be centred around shared values of honesty, hard work and commitment," said Mr. Patel at the two-day forum.
Yohannes Mekbebe, Managing Director of Yeshi Group, another family business in Ivory Coast further argued that for family business to succeed, "partnerships should not only be limited to companies that will add more equity but also actively looking for partners who have the expertise and the technical know-how to grow a business.
He further argued that if done right, family founded businesses can contribute significantly to Africa's growth given the right support and capacity building of founders.
Another panel member, Dr. Leila Bouamatou, Managing Director of General Bank of Mauritania said male members usually take all the senior positions in family-owned businesses to the detriment of females, something she said negatively impacts sustainability.
As a solution to opening up space for women in family-owned businesses, Rita Zniber Chief Executive Officer of Diana Holding based in Morocco called upon family businesses in Africa to borrow a leaf from those in Asia which ensure females and males have an equal role in the management of family businesses.
The Africa CEO Forum
The 7th edition of arguably largest international meeting of Africa's private sector was held March 25-26, 2019 in Kigali, Rwanda.
It was attended by more than 1,800 leading decision-makers from industry, finance and politics, from more than 70 countries who came to discuss regional integration along with other key topics for the development of Africa's businesses.