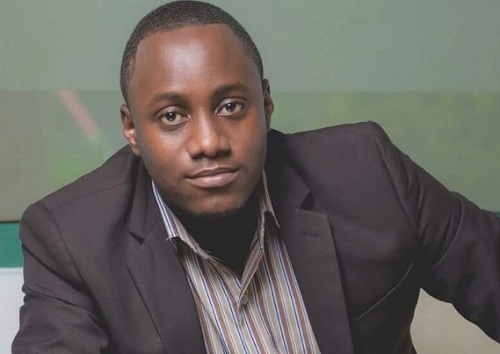 The Ghana Centre for Entrepreneurship, Employment and Innovation( GCEEI,) a startup accelerator and business advisory firm that has operated in Ghana over the last 8 years, has rolled out a much-awaited business directory helpline to connect young entrepreneurs to the right resources.
The business directory helpline, which is part of a newly set up Enterprise Development Support Project (EDSP), will play a catalyst role in providing pathways that will help to improve business growth, competitiveness and sustainability of early- and growth-stage startups across the country.
Currently, most young and aspiring entrepreneurs or startups have found where to obtain help for needed services – such as product development, go to market strategies and financial modelling – to keep their business in shape is a challenge. Equally, others have found it increasingly difficult to connect with suitable firms that can provide real support regarding mentorship, packaging, marketing, accounting, technology, training, audit and insurance among others.
According to the 2018 Venture Investments Report, the value of deal-flows to African startups increased by over 300% to US$725million from 2017. However, Ghana continues to lag behind in attracting capital to startups. Research shows that most SMEs in Ghana lack the right governance, legal and market-related advice; and as such are unable to mirror the kind of growth experienced by counterparts in other parts of the sub-Saharan region, including Kenya, Nigeria and South Africa.
According to the CEO and Co-founder, John Armah, this new initiative by GCEEI will help tremendously in the reducing failure rate of most Ghanaian startups. He said: "Through our business directory helpline, we are seeking to scale support to Ghanaian startups by empowering over 1,000 young entrepreneurs each year, through helping them to improve the indices around Access to Skills, Market, Finance and Technology for small businesses. If we are to develop as a continent, then we must build the next generation of businesses the right way".
Through the Enterprise Development Initiative by GCEEI, this situation could be a thing of the past – as aspiring or existing entrepreneurs will be empowered by being connected to the right resources. They will also be able to access Digital opportunity maps and Sector opportunity trainings, where business opportunities have been mapped by sectors and regions to highlight the increasing economic opportunities across the country, with practical and relevant sector-specific training programmes provided.