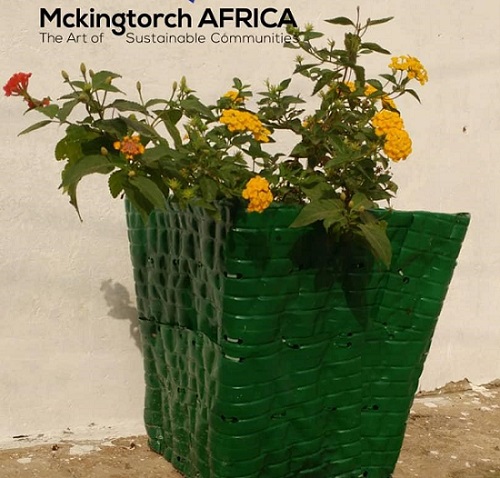 Change begins from you, said President Muhammadu Buhari. And this philosophy is what one young man in Ghana shares. He is using his social enterprise to effect attitudinal change in how plastic is disposed of and managed in Ghana. Rather than sit and complain about the plastic menace in Accra, he decided to participate in the solution. Find out how he has developed innovative products to change the system in this week's B&FT Inspiring Startups.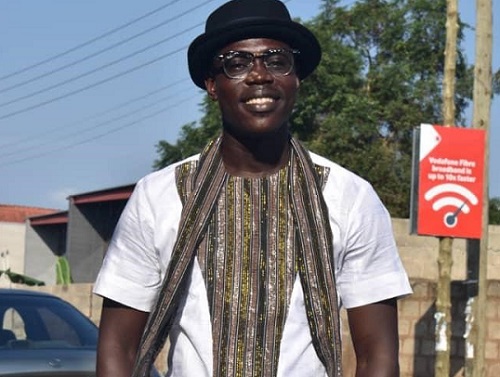 Background
Makafui Awuku is a Ghanaian from the Volta Region. He studied Science at the Keta Senior High School and completed in 2002. Then he went to the University of Professional Studies, Accra, where he obtained a degree in Marketing in 2010. Makafui is a typical example of a real hustler. He lost his father at age 12 and his mother at age 20 – and the latter was when he was about to enter just university. There was no one else to pay for his fees, so Makafui had to do part-time and odd jobs to support his entire four-year university education. Within that period, he slept on a bench and in an internet café as he didn't have enough money to rent a hostel to accommodate him.
When he completed school, he got a job with a customer service agency that managed the call centres for some government organisations. Unfortunately, his younger sister got seriously ill and Makafui had no option other than to resign and be with her in hospital until she recovered, as there was no one else to do that for him. Later, he got employment with an international school as a soccer coach. So, as you can see, Makafui is a jack of all trades. In fact, he is also a poet, an artist, and an author. But how did he become an entrepreneur?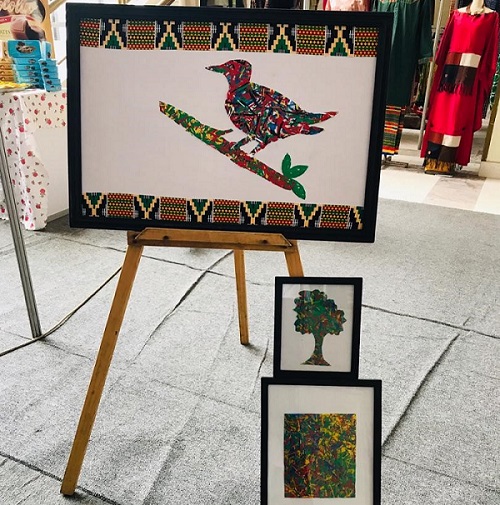 What birthed Mckingtorch Africa
In 2017, he was selected for the YALI programme – an initiative of former US President Barack Obama for grooming young people to become leaders. As part of the programme, he had to do a compulsory internship. So he did that with One Ghana Movement—a civil society group. He was to work on a citizen responsibility project aimed at providing a thousand waste-bins in Accra to improve sanitation.
To raise more awareness for the project, he usually posted unsanitary surroundings on his social media accounts to see if he could attract the attention of some government agency to deal with it. But it didn't work that way for him, so he decided to be part of the solution this time.
He asked himself how best he could re-use plastic waste bottles to create something. Since it was November at the time, he thought of making a Christmas tree with used plastic bottles for the upcoming Christmas celebration. He sketched everything on paper and implemented the idea – and the outcome was amazing. He mounted it on a very busy street in Madina, a suburb of Accra, and people thronged to see it. They were amazed at how someone could be so innovative and turn plastic waste into a Christmas tree.
The success of the first project gave him the energy and confidence to try other stuff as well. In January 2018, he registered his business as a social enterprise and started 'thinking wild'. First, he thought of using plastic bottles to make waste-bins, flower pots, sandals, bracelets, necklaces, and art works among others. Then he started installing the waste-bins on streets and other public places.
This move, Makafui says, changed the thinking of many who dropped plastic bottles on the streets, as it spoke to their conscience when they realised someone had turned their garbage into a waste-bin where they could drop those bottles rather than litter the environment.
Again, Makafui moved from home to home to convince over 100 households in Accra to segregate their plastic waste from others so they would come for it.
As part of his campaign to promote the re-use of plastic waste, he installed a fence at Ofankor police barrier in Accra by using about 10,000 bottles.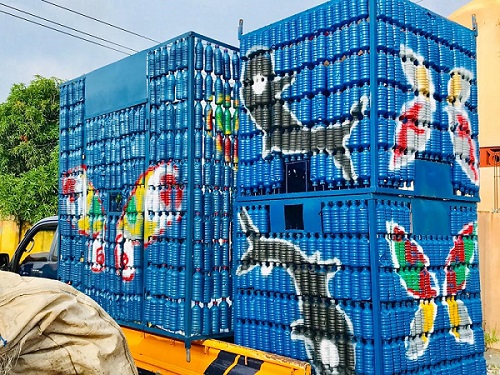 Vision
Makafui wants his social enterprise to be a leading entity in innovations that will put plastic waste to good use in creating jobs and influence the attitude of Ghanaians on how to handle plastic waste as a resource.
In the next five year, he wants to convert plastic waste to raw materials that can be used in the construction sector.
Challenges
One major challenge, Makafui says, is getting people to accept and change their attitude toward plastic waste – especially when it comes to waste segregation. Most people in Ghana continue to lump all their waste of different kinds together, and this creates a real problem for himself and his team as they have to sort them out.
Again, collection has become another hurdle for them considering distances he has to travel to collect the plastic waste from various homes and offices.
How education has played a role
For someone who studied science, business and environmental management at various levels of his education, he has really benefitted from that background as it has given him immense understanding of the project he is doing.
How should government support
For Makafui, the support is not always about finance. He thinks the best support government can give to startups, especially those involved in environmental issues, is to promote their work.
"One thing the Ghana government can do that it has not been doing, is to promote the stories and narratives of startups that are doing projects to create solutions. In the past two years, it is the British High Commission, Norwegian Embassy, US Embassy and the Netherlands Embassy which have taken it upon themselves to promote my work through their websites and social media. But these are things that Ghana government doesn't do. So, we need government to promote our stories so that we get support and funding from other organisations."
GCIC's impact
Makafui says the Ghana Climate Innovation Centre's (GCIC) incubation programme has helped him to secure a grant to build capacity to scale-up. Again, the financial management sessions have empowered him to understand financial strategies for his business, and helped him in accurate book-keeping. Through the GCIC, he was selected to participate in the Africa Climate week, a United Nations' conference.
Advice
"I would tell young entrepreneurs that it is important to think about innovative solutions and not just creating a business. Young entrepreneurs should be willing to start small and also partner people who share their vision. By that, they can achieve more."