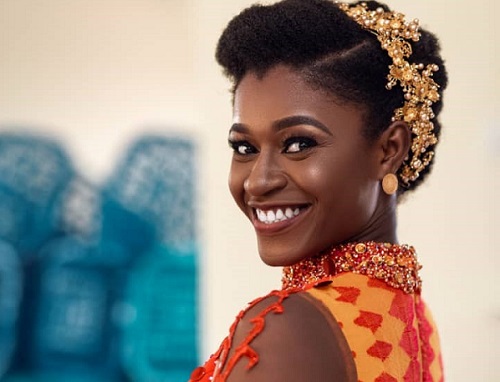 "A room should never allow the eye to settle in one place. It should smile at you and create fantasy," famous interior designer Juan Montoya said. Yes, this is what Sandra, the brain behind San-Decorum Ventures, wants to achieve with her amazing décor. She tries to print an indelible mark in the minds of her clients. Read on as she tells the B&FT's Inspiring Startups how she never abandoned her dream of becoming an events planner even when she studied a different programme in the university.
Sandra Nyarko, 25, is a product of St. Mary's Senior High School in Accra. She had her degree first degree in Information Technology from the Ghana Telecom University (GTUC) in 2016, and another degree in Business Information Technology from Coventry University in 2018.
Sandra's interest in decorations began early in her life. In fact, she is a born decorator. Her mother was an event decorator and so had a business that provided décor services for events. So, when Sandra was a kid, she would go and pick some of the decoration stuffs and try to decorate the home as a hobby she enjoyed. So when she completed GTUC, she decided not to focus on trying to get a job in her area of study but to follow what has been a born-talent from the beginning—event decorations.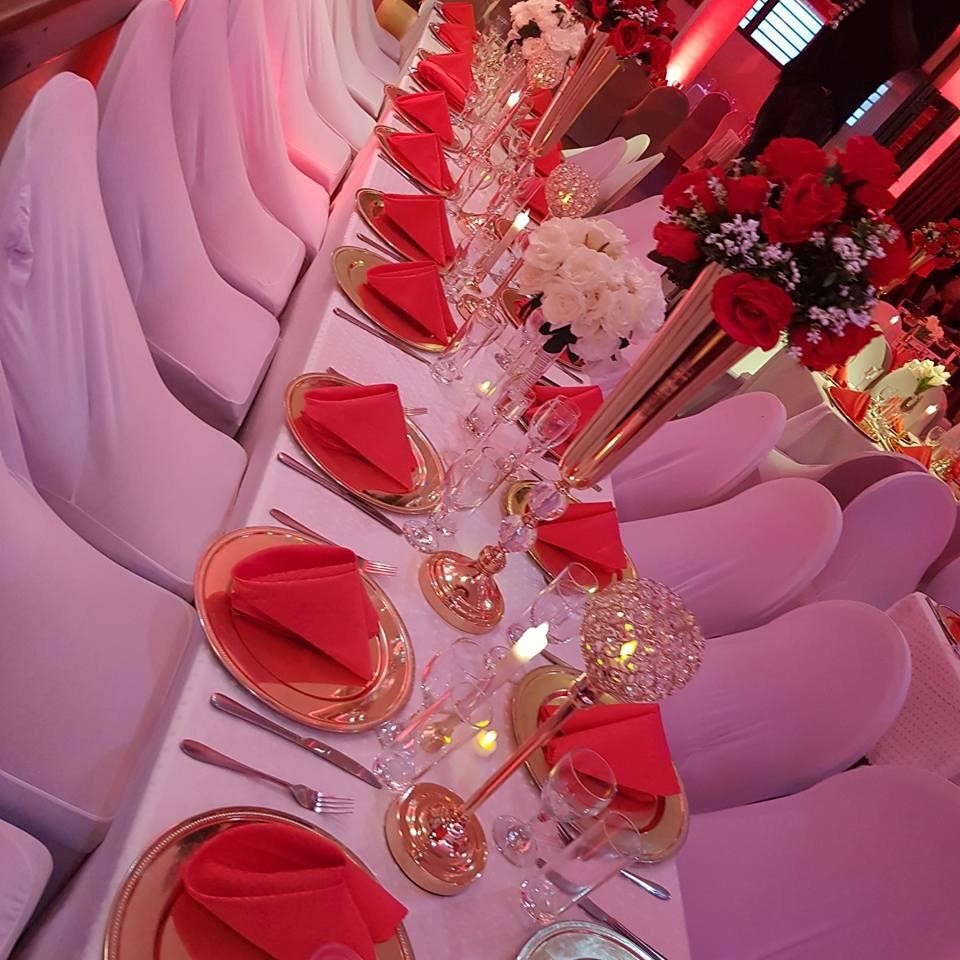 'Charity' begins at home
When Sandra decided to go into commercial events planning, her first job came from nowhere than from home. Her uncle came down from UK in 2015 to plan for his wedding and young Sandra—21 years at the time— offered to be the planner, especially with the decorations, and he agreed and gave her the money to do it. After she did her set up, everyone who knew she was the decorator was surprised how a young lady her age would be able do such an amazing work. When she got those positive feedbacks from invitees to the wedding, it gave her the confidence that she can go commercial.
Since that event, she has gotten many contracts to decorate events which includes weddings, naming ceremonies, parties, funerals, bridal shower, among others.
Today, she has registered her business with the name Sam-Decorum Ventures which is focused on event planning and not only decorations. Her customers describe her work as excellent, especially, coming from such a young lady.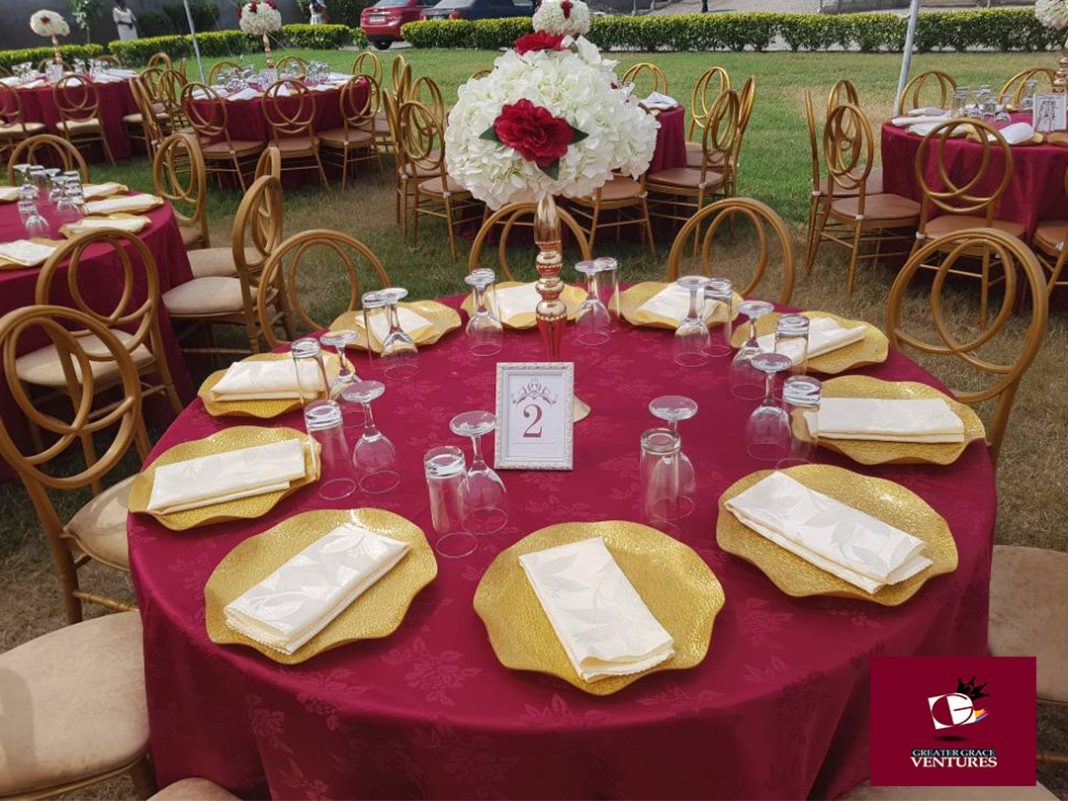 How she keeps her clients happy
Sandra says she basically has four secrets that keeps her clients endeared to her. The secrets are: to be flexible in her pricing; deliver on time and in time; exceed clients' expectations by giving them what they want; and get their feedbacks after the event and even wish them well on their first-year anniversary.
Vision
The vision is big for San-Decorum Ventures. Sandra says she wants to grow beyond offering decoration services to offering a total event planning where she would have her own events grounds and other facilities for rentals.
Again, she wants her business to have a social enterprise arm that will address the needs of the underprivileged in the society.
Challenges
One of the immediate challenges she is confronted with is lack of adequate capital. Items for event planning are expensive, as most of them are imported. Ideally, an event planner has to get her own logistics which includes a truck. So the capital to get all the necessary items for this business is huge and that poses significant challenges when the client wants items that are unavailable. She has to use much of the money she has charged to rent them to make the client happy at her expense.
Again, clients' anxiety over the event is another challenge she has to bear with. Most clients, especially wedding events, are too anxious about the programme and are not ready to allow the planner to properly advise them on the best way to go about the event but will still heap blames on the planner if things go wrong. Some even lose their patience when advised but that is a pressure she has learned to handle professionally.
How she attracts new clients
In the era of social media, Sandra cannot lose out on the advantages it provides in marketing. She has social media accounts on Facebook and Instagram where she has pictures and video of some of her works for potential clients to see.
Another way she gets customers is through referrals. In fact, this has been the main marketing tool for her. Satisfied clients always refer their friends to her.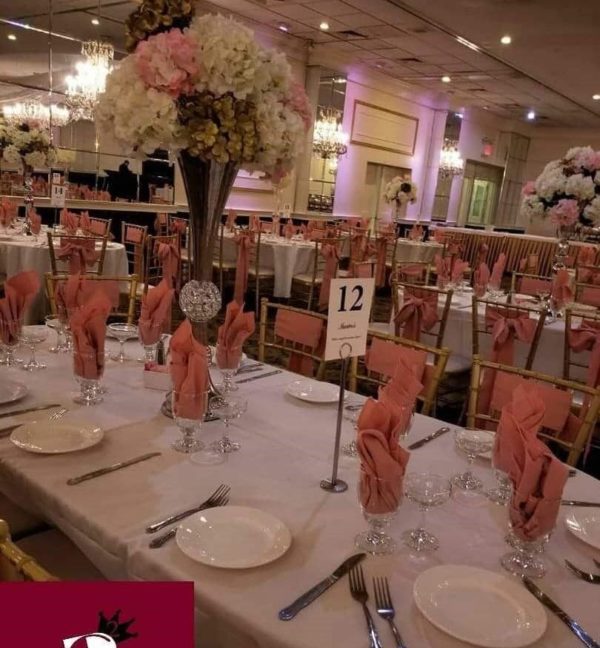 How education has helped
For Sandra, the role education has played in her entrepreneurial journey cannot be downplayed. Through the degree she acquired from Coventry University, she learned entrepreneurship, marketing and communication, and these have proved invaluable to her business. She said if not for those courses she studied, life as an entrepreneur would have been extremely difficult for her as she wouldn't know how to satisfy her customers.
Women economic empowerment
Empowering women economically, Sandra says, is very vital in our society as their contribution helps other members of the family and by extension the community at large.
She feels women who have their means of income are less abused by men as they would not have to depend on men for their survival since they work.
How government can help entrepreneurs
For Sandra, training is very important for entrepreneurs. So, she wants government to extend focus on training women entrepreneurs on how to be resilient mentally in this highly competitive business world which sometimes puts young people and women at a disadvantage.
Advise to young entrepreneurs
"Never give up on your dreams no matter how scary the future looks. Just press on and you will succeed."
Contact: 020 883 5587
Social media: FB: Greater Grace Décor; IG: Greater_grace_events