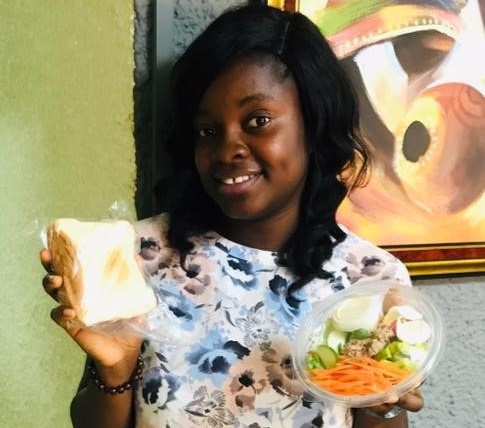 Anything at all today can be a business opportunity. You just have to see it and take advantage of it. And that is exactly what one young lady—Abigail—did. She took advantage of an activity she loves and eventually made a meal out of it. As someone who was trained by her mother how to cook, she grew up loving to cook for others – and this is what gave birth to her business, De Verges. Read how it all began as told to the B&FT's Inspiring Startups.
Abigail Nartey studied English and Psychology at the University of Ghana and completed in 2016. She is also a product of the Odorgonno Senior High School in Accra. After having her national service with a law firm in Accra, she was retained as an office administrator—a position she currently holds. Her journey to entrepreneurship began on a rather interesting note.
Abigail is a fan of what she calls "colourful food". She would make vegetable salad and take it to work for her breakfast. Over time, some of her colleagues also found it tasty and asked that she prepares some for them too. As time went on, almost all her work colleagues joined. So Abigail would go to work earlier than usual and prepare the salad in the office's kitchen, or would wake up early and prepare at home to serve her colleagues. All the while she was doing it for fun and excitement, as it gave her some satisfaction to serve others.
However, as time passed she began to see things differently. She thought about how all her colleagues had shown interest in the salad and could not pass their day without it. So, in 2017 she made a decision to partner a friend and commercialise it. It was no longer a free breakfast for his colleagues; they now had to buy.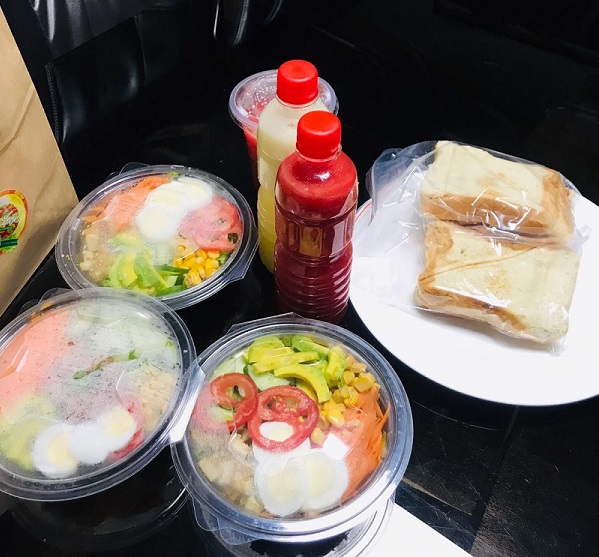 What makes De Verges stand out
De Verges, according to Abigail, stands out from the others for three main reasons— preparation, price, and delivery.
Very much aware of how vegetables can cause health issues if not treated well before eating, Abigail makes sure they are washed thoroughly with salt, vinegar and water—seven times—before they are used to prepare the salad. This, she said, is to ensure that the salad is produced under strict hygienic conditions which guarantee safety for consumers.
Secondly, because she wants consumers to have it fresh, she buys her vegetables from trusted supermarkets and malls which sell fresh vegetables so that the final product comes out fresh. Again, she doesn't preserve old-stock in the fridge and sell it the next day.
Furthermore, the products are put in attractive packaging and promptly delivered at no cost to clients. Besides the salad, she has added bread and smoothies, making it a complete breakfast package.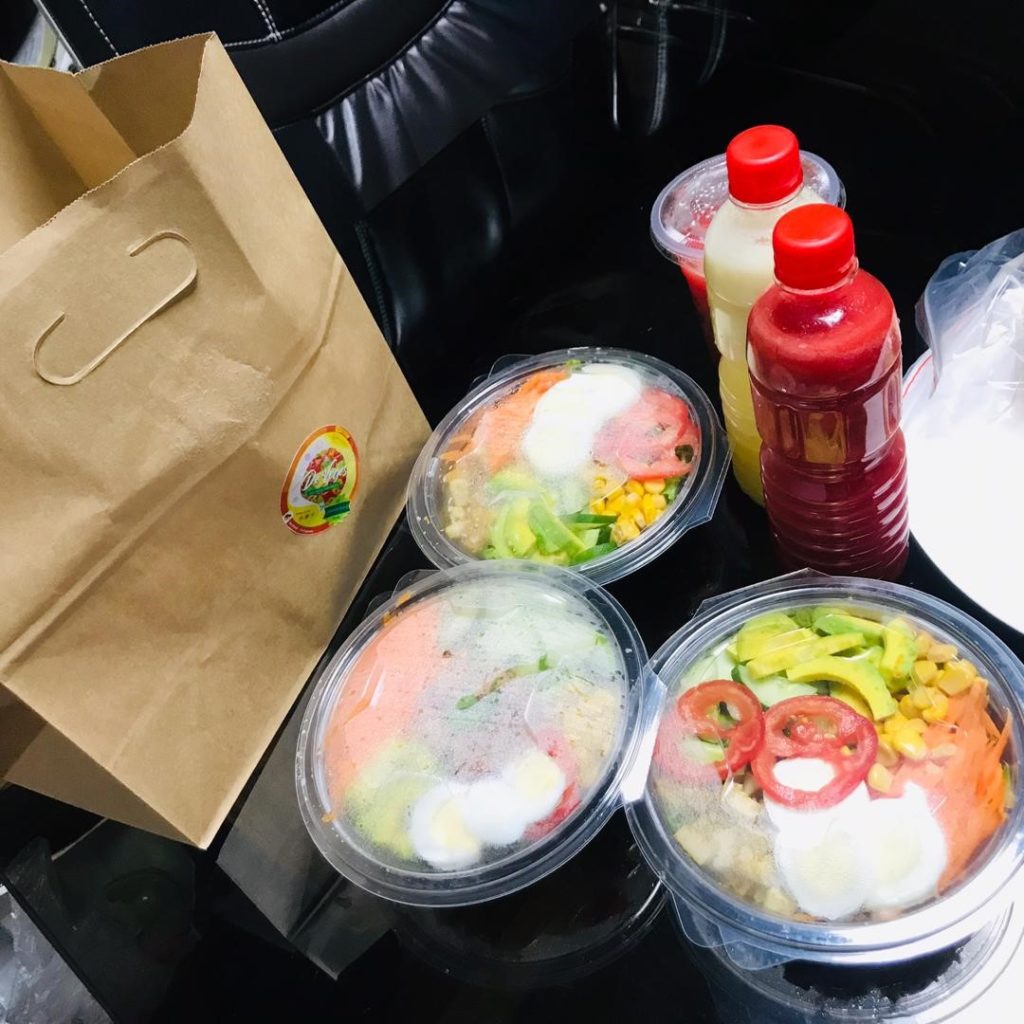 Vision
In the next three to five years, De Verges wants to capture the whole of Accra with its products.  Abigail said she wants De Verges to be the go-to destination for a quick breakfast in Accra.
Again, she wants to have her own vegetable farms from where all her raw materials will be sourced. She wants the entire supply chain—from planting the vegetables to delivery of the final products— to be owned by her startup.
Challenges
As usual, the first challenge is finance. With the ambitions she has for the business, it requires some capital to execute. But Abigail has to rely on her savings to bring this vision to life.
Another challenge, she said, has to do with red tape. There are so many bureaucracies in getting things done from the public sector. Things like the needed certification and registration take too long to acquire.
How education has helped
Abigail says education has really played a significant role in her business. Through education, she has come to appreciate packaging and communication. She responds promptly to feedback from her clients and makes sure she delivers the products in time. Again, reading wide online has helped her to know how and what vegetable she can combine to make the salad more unique and delicious.
How government must support startups
Abigail says one challenge she has seen rests with the country's education system. Entrepreneurship, she says, must be taught from the basic level so that students come out of school with the mind of starting their own business and not looking for opportunities that do not exist.
Advice to the youth
"The youth in school should read outside their curriculum, so that when they come out of school they will have a broader idea of what to do, rather than wander around searching for jobs which are difficult to find."
Contact: 054 365 5457
Facebook and Instagram: De Verges