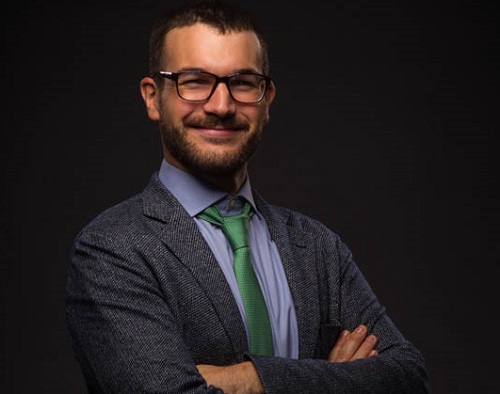 There is an African proverb which says the rat doesn't come out of its hole in the daytime for nothing. What it essentially means is that no one leaves his or her comfort zone if there is nothing pushing him to do so. For Charles, it was the desire to impact lives of many that led him to abandon life as an expatriate and move into farming. Read his story as he shares with the B&FT's Inspiring Startups.
Charles Tellier, a French national, was born and bred in Angoulême – a small city in the South West of France, near Bordeaux. He obtained a bachelor's degree in law at the University of Montesquieu in Bordeaux and then pursued a masters' degree in Politics and Development in Africa and developing countries. He worked at GDF SUEZ, the biggest world private electricity and gas company, at its International Relations Department. Later, he moved to Touton Group, an international commodities trading company. It was through this company that his dreams of going to Africa came true.
Coming to Ghana
Ghana was among the three countries where Charles wanted to reside in the future. However, he was still not decided on which country to go to. But thanks to the company he was working with at the time, he was assigned to be a Sustainable Sourcing Manager in Ghana. His duty was to ensure that the purchases of cocoa from farmers to the port met the company's quality and standards.
He was also in charge of managing programmes aiming at creating sustainable development models to increase productivity of cocoa farmers and improve livelihoods of cocoa communities. Through these programmes, he helped strengthen the resilience of farmers toward external shocks with trainings, capacity building on best agricultural practices, and diversification of income activities.
How So-B-Green was birthed
Through his interaction with farmers, Charles realised that most farmers use too much chemicals in planting— thereby affecting the quality of the produce and posing risks to the health of people. He also realised pests and diseases spread easily due to the common practice of mono-production (planting only one product).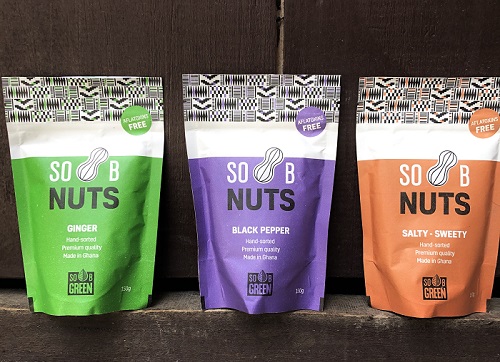 So, he thought about introducing a model that would address the problems he identified. But he could not combine his new-found passion with his existing job; so, in 2017, he resigned to start his own business. He named it So-B-Green Ltd. – meaning Social, Business and Green: the three main pillars that define his ideology in life.
His business supports farmers to do pluri-production, whereby they intercrop several vegetables together with trees and crops. His company offers what it calls 'Farmers Resilience Packages', wherein they provide daily coaching and drip-irrigation kits to ensure they have all year-round harvesting.
To address the issue of applying too much chemicals to the crops, he introduced a model that promotes organic farming and make farming totally chemical-free. His company recreates a small resilient ecosystem in each farm where biodiversity handles biological control and helps to produce all the vegetables organically.
His help doesn't end there, as he knows access to market is one of the challenges farmers face. To address this, the company has launched a product known as 'So-B-Box'. This is just a box of vegetables that can be delivered to consumers who are interested in foods that are 100 percent organic. The company has even taken it a step further and created an app that customers can make their orders through, so that the goods will be delivered fresh from the farm.
Besides the So-B-Box, they have also developed end-customer products: So-B-Nuts and So-B-Honey.
The impact
Through the So-B-Box, Charles and his team have created a community called Green Love, through which they empower farmers. Farmers have a guaranteed decent living income. They benefit from an annual fixed price system that cushions them from price fluctuations. They provide farmers with a monthly income paid through the bank, thereby improving access to financial inclusion. The aim is to help farmers to move from US$2/day to a guaranteed US$4/day as a minimum living income.
Again, health-conscious consumers are now guaranteed of 100 percent healthy organic foods.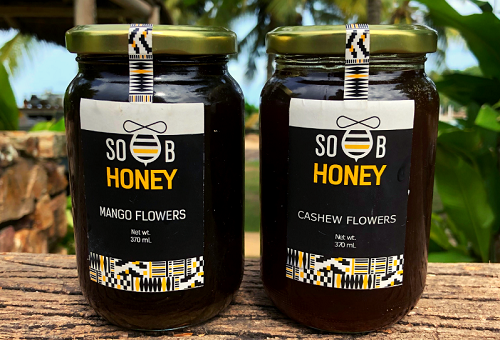 How GCIC has helped

Charles says the Ghana Climate Innovation Centre (GCIC) has been a great support for So-B-Green, and he would not have been where he is today without them. The GCIC provided strong financial and technical support that educated him on how to invest, adjust and learn from more experienced managers.
Vision
So-B-Green wants its project to have a far greater impact than it is doing currently. It wants to create a community-supported agriculture model that would impact the lives of more than 1,000 farmers in Ghana alone.
The company also want to create more jobs for people and expand its operations to at least five African countries, and be present in not less than three major European countries. And in order to make these exports as Green as possible, the company has the goal to be carbon neutral (carbon footprint to zero) by putting in place a programme to replant tropical trees.
Challenges
A major challenge Charles has encountered is land tenure and the land administration system in the country. Most lands are owned by individuals and, as such, are prone to a lot of litigation. So it becomes a major issue when the farmers have to stop farming because of litigation over ownership of land; or when the owner of the land decides to terminate the agreement.
How education has played a role in managing his business 
For Charles, his education and professional background has really been helpful to him, as he has learned to first understand every situation and all the parameters around it before making any decision.
"My academic background provided me different tools of understanding such as sociology, anthropology, law, economics and risk management, and combined with my professional experiences to engage stakeholders from different countries to implement projects, businesses and partnerships have clearly played a key role in the way I manage my business."
What support should government provide for young entrepreneurs to thrive 
Charles says government should include entrepreneurship at all levels of education in order to push the future young leaders to be more innovative and creative in setting up their own small businesses.
Again, he said, government must assist young entrepreneurs with financial aid by putting in place policies which encourage local banks to work with start-ups – either through low interest loans or through investments.
Advice to young entrepreneurs
"Being an entrepreneur is a wonderful experience. There is no bad experience, even though everyone wants to be successful. Failure brings you more experience and will provide more chances to succeed the next time. My advice is be very good at recruiting passionate persons with the right spirit. Entrepreneurship is a collective project.
"Never forget where you want to go, what the vision is; always remember it is for you and your stakeholders; think fast and have alternative plans; and get closer to other managers, directors, entrepreneurs to share and learn."
Contact: 026 625 5519