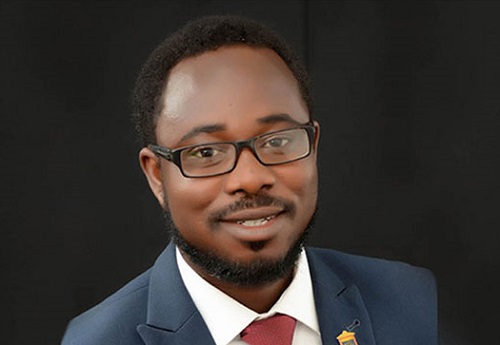 Customer service remains one of the weakest links in business, and is often at the root cause of the many failed service enterprises in the country despite government's efforts at supporting local businesses to survive and grow, Dr. Kobby Mensah, a Senior Lecturer at the Department of Marketing and Entrepreurship of the University of Ghana, has said.
The Business Development Ministry estimates that about 85 percent of businesses in Ghana fail within the first three years, while those which survive the first three years do not go beyond 10 years.
This means that only 15 percent of businesses go beyond three to five years in this country, a situation Dr. Mensah has attributed to lack of customer service training, and the use of inappropriate technology to help businesses improve on their existing processes.
"Personnel often lack training, the required temperament or both. While some business processes are being automated, there are still many key ones that require human interaction – and those, to a large extent, determine how customers feel about a customer. Even where a service is otherwise great, a surly or inattentive agent can sour the experience for a customer and leave him or her with a negative view of the company or service," he noted.
Given the reach of various Internet platforms, such negative impressions shared online give a negative impression of the country at a time when government is working at increasing tourist arrivals under the Year-of-Return initiative.
"Recently, a lady that had travelled to Ghana published a thread detailing the poor customer service that she got at one of the high-end hotels we have in the country. This is terrible – not only for the firm but also for the country, especially when we are trying so hard to attract visitors to the country. Customer service is the window into the soul of a business, and the number-one opinion-former about it. So, companies really need to pay a great deal of attention to customer service," he added.
Improving service delivery in Ghana
Dr. Mensah posits that companies first need to recognise the primacy of customer service in the contemporary business world. "There is fierce competition in nearly every sector. Customers are literally spoilt for choice, and so they really do not have to hang around waiting when they are treated poorly. In some sectors, it takes great pains to differentiate between companies on usual indicators such as price and quality. That's how fierce the competition is. So, how customers feel about the company can be, and indeed often is, the differentiating factor.
"All of us know stories of people who have switched from a service on account of a poorly-handled call to customer service. Customers are not willing to take it. So, companies need to take customer service seriously. They need to offer training for their agents; they need to hire the right people; and they need a robust system of supervision that ensures agents are kept on their toes, mistakes are quickly spotted and corrected, and those doing the right things are adequately rewarded."
FOCAS—leveraging IT to enhance customer care
Given the mobile phone and Internet penetration rate in the country, experts have argued that businesses must leverage the appropriate technology to gather feedback from clients in order to improve on their service delivery and meet customers' expectations.
"There are lots of innovations that are coming out to support businesses in general and customer service in particular. What companies should realise is how useful innovation can be to their cause and embrace these solutions," Dr. Mensah said.
One of the innovations within the space that is being adopted by major organisations in the banking, transport and hospitality sectors is the FOCAS System.
FOCAS is, to put it simply, a customer service feedback tool. What it does is allow customers to immediately rate the experience they have had at a business, on a simple scale of 1 – 5. This is important because if business leaders want to get the most accurate customer service data, they will need to poll customers, as it were, when they are in the moment, when the memory is freshest.
With the FOCAS system, which was developed in Ghana and patented as an innovative solution – "you don't even have to leave the branch; you can address yourself to the user-friendly, simple to navigate device in the outlet where you are and answer five basic questions. The information is fed to the company's dashboard instantaneously and managers can immediately see how they are doing. So, if you're the national head of customer service for a food chain, for example, you can tell how a branch you have in say Adum, Kumasi, is doing right from your desk in Accra, if that's where you are.
"You can also tell the national or regional figures from the dashboard. You can tell how customers are feeling about a particular service or agent, and you can gather critical business intelligence data on how your customers are interacting with your service. This is phenomenal for business-planning and decision-making. To gain this sort of insight previously, you'd have to commission huge surveys; and even then, your results would not be as accurate."