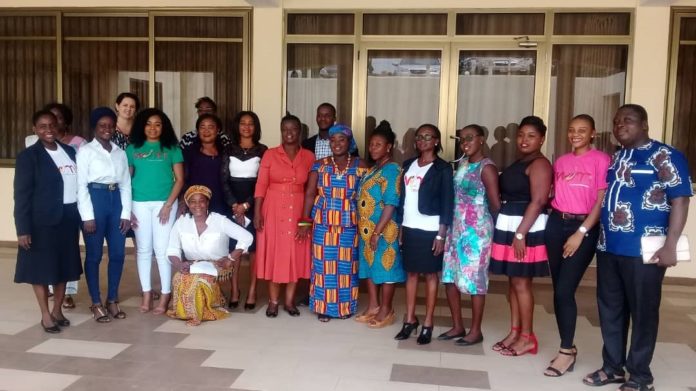 Stakeholders in a mining workshop in Accra called on women and artisanal small-scale miners (ASM) in the mining sector to employ diversification strategies in order to expand and grow.
Hosted by the Women in Mining-Ghana (WIM), an advocacy group for all women in the mining sector, the participants called on women to strategically consider venturing into other related businesses in order to minimise risk of loss.
"If one investment performs poorly over a certain period, other investments may perform better over that same period of time – reducing the potential losses of your investment portfolio which come from concentrating all your capital in one business," stated Mrs. Rosemond Okla, Co-Head of WIM.
"We are promoting business diversification because most of the small-scale ASM miners are only into gold and some are into diamond; and when the ban occurred most of them lost a lot of their monies, which affected their families," she added.
"The majority of artisanal gold miners are women, and they should take the next step to take out concessions and become entrepreneurs themselves," she added.
It will be recalled that government imposed a two-year ban on small-scale mining as part of a frontal attack on the activity – in line with President Nana Addo Dankwa Akuffo-Addo's promise to sanitise the sector.
Even though the ban was lifted in December last year, it has affected most of the small- scale miners, especially the women, Mrs. Okla said.
"So, the only way to put them on track as women in mining is to encourage them to diversify into other developing minerals, which are clay and limestone. And now clay and other developing minerals are hot-cakes because there is a demand for them as compared to the gold," she said.
The workshop also aimed at strengthening networks and connections of women involved in the mining sector, and to raise awareness of the crucial role women play in the sector, as well as the issues and barriers hampering their efforts to achieve greater inclusiveness in the industry.
Madam Ama Gyan, a communication development officer with Solidaridad West Africa – an international civil society organisation with the aim of facilitating the development of socially responsible, ecologically sound and profitable supply chains – also urged the women to document their business dealings, since this can be a reference point for them in their endeavours.
"Most of the women here do a lot of things, but find it difficult to show because they are done casually or informally since they are in the informal sector. So, going forward, I would say that they should learn to document everything they do. They should go into traceability and documentation, so they can show that this is what we have done within a certain period. It will help them in case they are looking for financial help from any financial institution.  Word of mouth is not enough," she said.
Madam Gyan also said women's absence from the mining sector meant reduced productivity and competitiveness, which lowers profits – and that more young women need encouragement to pursue technical and engineering subjects at the higher level of education to bridge the gender gap.
Participants said Ghana's development of a mining vision provides a unique opportunity for women's voices to be heard and incorporated into the policy and action document. They called on government to support them in promoting the diversification agenda to the women, and also provide some incentives for women within the sector.