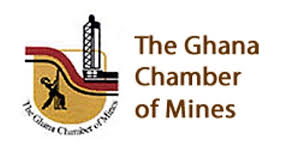 The Ghana Chamber of Mines (GCM) has urged government to repeal the VAT on minerals exploration to allow mining companies take liberties in exploring for more mineral resources in the country.
Mineral exploration, which is a careful systemic search of the quantity of resources available and how long they will last, is regarded as the lifeline of every mining and the emplacement of VAT on it by government is limiting the country's ability to harness it fully.
Director, External Relations and Communication, Ghana Chamber of Mines, Ahmed D. Nantogmah, indicated that exploration is very expensive and risky which is why the locals are not venturing into it but the imposition of VAT on it is also turning investors away to neighbouring country Burkina Faso as the preferred destination for exploration due to absence of such tax.
"Exploration enables miners to know where the minerals will end and how long they will last. But in this country, we have exploration VAT which means that if you are investing to do exploration you have to pay VAT on that which is a killer because in other jurisdiction, you do not pay any tax on that.
The Ghana Chamber of Mines is asking government that all companies that are coming to do exploration should not pay any VAT, then we can know the value of mineral resources that we have in the country as more search will then be conducted into that.
Ghana is a mining country and without exploration we cannot continue to mine, so as we prepare towards 2020 budget, we expect that government will give a VAT exemption to exploration especially on key items like assaying and drilling   which are the most expensive part of exploration.
Exploration is the life blood of mining so if you do not do exploration, when the current mine you are having closes, you will not know where the next mineral is, which means that you have to stop mining but when you know where to find the next mineral, you would have a longer lifespan of mine and continue to have enjoy the benefits of mining for a very long time," he said.