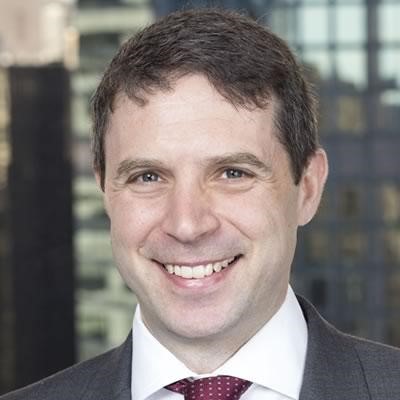 Ghanaian investors should invest in gold, as it represents one of the safest investments with a positive outlook this year – and it's a haven in a period of uncertainty, Terry Heyman, CFO of the World Gold Council has said.
Answering a question posed by the B&FT about the outlook for the gold market in Ghana over the next half decade, he said: "We have seen growth, and I can see continued growth. With the economic growth that Ghana is going through, I would love to see the demand for gold increase as well.
"The fact that the IFC chooses to host a major sustainability conference in West Africa speaks to the promising opportunities for the region, and I would hope that individuals think about putting some of their holdings into gold as part of a diversified portfolio."
The optimistic outlook for the gold market in 2019 is corroborated by a survey conducted by international investment firm Legg Mason.
According to the firm's Global Investment Survey 2018, which covered some 16,810 investors, 23% of investors indicated that they see gold as one of the best investment opportunities in 2019, as they seek stability in a volatile and uncertain environment.
The precious metal is seen by investors as a good hedge against inflation and deflation, and a good portfolio diversifier. It also provides financial cover during macroeconomic uncertainty.
"It is perhaps understandable that after such a prolonged bull market for equities, investors have once again looked to safe havens such as gold and cash," said Alex Barry, head of U.K. distribution at Legg Mason.
The desire by the World Gold Council to see more local investors increase their gold investment portfolio coincides with a period wherein Ghana is the now the largest producer of the precious metal in Africa – ahead of major players such as South Africa.
Ghana exported 158 tonnes of gold in 2018, an about-15% increase over the previous year, while South Africa produced 139.3 tonnes.
Major mining frms operating in Ghana include: Newmont Mining Corporation, Gold Fields, Anglogold Ashanti, Kinross  and Asanko Gold.
The World Gold Council is the market development organisation for the gold industry. Its purpose is to stimulate and sustain demand for gold, provide industry leadership, and be the global authority on the gold market.
The World Gold Council develops gold-backed solutions, services and products, based on authoritative market insight; and it works with a range of partners to put its ideas into action. As a result, it creates structural shifts in demand for gold across key market sectors.
Responsibly undertaken, gold mining and its associated activities can have a transformative effect on socio-economic development in countries where gold is found. When produced in conformance to high social, environmental and safety standards, gold provides employment opportunities, improved infrastructure and tax revenues.