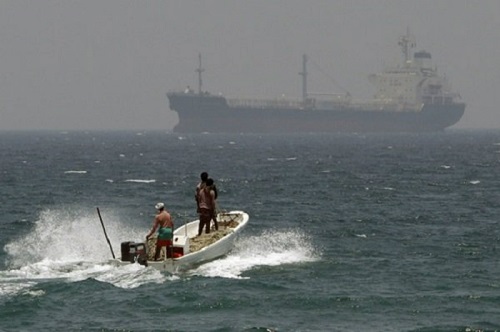 The Security Governance Initiative (SGI), working with the National Security Council Secretariat (NSCS), has engaged key stakeholders in the maritime space, specifically academia and other private sector actors to solicit their inputs into the development of the comprehensive National Integrated Maritime Strategy (NIMS).
The session was to allow the various participating parties to add their perspectives and recommendations to the draft document towards the development of a concise and broad-based strategy that will enable government to harness its ocean wealth and other extraordinary opportunities for economic growth.
The NIMS seeks to coordinate and guide the effective surveillance of the country's maritime and border points while facilitating the most enviro-friendly and sustainable ways of harnessing the most from the dominant blue economy.
The strategy is being proposed in the wake of threats of piracy and an increase in sea-borne crimes which, if not curtailed, will undermine the viability of the booming maritime sector to contribute to the socio-economic development of the country.
It is being championed by the Security Governance Initiative (SGI) a technical multi agency body set up by the United States government to improve maritime security, border management and cybercrime in the country.
SGI National Coordinator, Osei Bonsu Dickson, speaking at a stakeholder engagement session held at City Escape Hotel in Prampram, indicated that the strategy will serve as a maritime document for comprehensive development of the blue economy as well as tackling the threats of sea-borne crimes.
"We have come to realise that a maritime strategy, one that is comprehensive and integrated, will be very useful if we could be able to attend to the maritime space and the threats therein.
There are opportunities also in the maritime space which must be looked at, in terms of its contribution to the development process," he told journalists in an interview.
He added: "This strategy takes a lot of burden off the shoulders of Ghanaians because it takes our attention off the unnecessary over-concentration on land and land-based resources to the sea-based resources."
The NIMS document is expected to be ready by January 2020, following which there will be ministerial engagements to secure financing support for its implementation, perhaps getting a budgetary allocation.
Mr. Dickson said: "By 2020, we expect to bring conclusion to the engagements and have the document in readiness or close to readiness.
We must get everybody to understand that we face a criminal threat at sea, that we have opportunities at sea and the fact that the maritime spaces are even bigger than the land spaces hence the need to protect that resource."