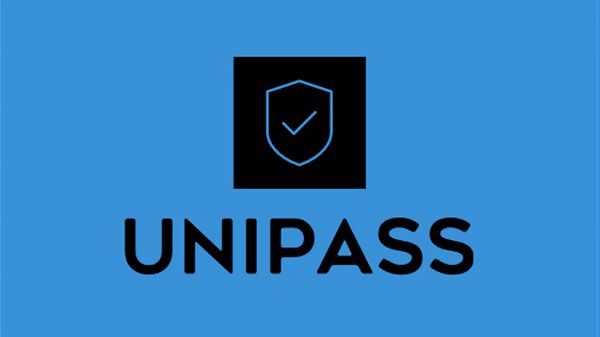 In light of the recent suspension of the Chief Executive Officer of the Public Procurement Authority (PPA), Mr. Adjenim Boateng Adjei, by the president over allegations of conflict of interest in the award of various state-funded contracts, stakeholders in the port community have called for investigations into various sole-sourced contracts he superintended.
The investigations were aired on Joy TV and revealed that after he was appointed in 2017 as the CEO of the PPA, Mr. Adjei formed a company called Talent Discovery Limited (TDL) – and supervised the award of various contracts to same.
The investigations show that TDL also had contracts with the Ghana Water Company Limited (GWCL), Ghana Cocoa Board (COCOBOD) and Ghana Ports and Harbours Authority (GPHA).
It is for this reason that stakeholders at the port are calling for investigations into sole-sourced contracts awarded under the tenure of Mr. Adjei, including the contentious UNIPASS deal.
The sole-sourced contract, which was signed on March 29, 2018 and published on the Public Procurement Authority's (PPA) website, is meant for the company to provide a trade facilitation and Customs Management System (UNIPASS) at the country's ports – a job already being done by West Blue Consulting and GCNet.
The Ghana Institute of Freight Forwarders (GIFF), which is opposed to the PPA's decision to sole-source a job that is already being done by two entities, had earlier said signing the UNIPASS single window contract will only serve to derail efforts at streamlining and integrating existing systems at the country's ports to ensure a truly paperless system.
The cost of doing business at the port is also expected to increase if government allows a third company to offer a service already being provided by two existing companies.
Interestingly, Ghana Link and its overseas partner are going to earn 0.75 percent of total proceeds at the port – which is far higher than what the existing vendors are receiving.
Ghana Link with its overseas partner, CUPIA Korea Customs Service, will provide the trade facilitation and Customs Management System at a 0.75 percent fee (FOB) per their 10-year sole sourced contract with the Ministry of Trade.
This figure is far higher than what the existing vendors, West Blue and GCNet, are currently receiving as a fee.
West Blue Consulting with its overseas partner, Customs World Dubai, currently earn 0.28 percent, while GCNet earns 0.4 percent.
So, the two existing vendors providing single window operations in Ghana are together taking 0.68 percent, which is far below what UNIPASS is going to take (0.75 percent).
This has raised concerns among stakeholders at the port and think-tanks such as Imani – questioning the reason behind the Trade Ministry's decision to sign another single window contract and the PPA's decision to allow such a deal – which came out on a Saturday – to pass, as it will only increase the cost of doing business at the ports.
Government, acting through the Ministry of Finance, already has a five-year contract with West Blue Consulting (Customs World, Dubai) that began in 2015.
There is also an existing contract with the Ghana Community Network Services Limited (GCNET), which the Trade Ministry signed on behalf of government.
Vice-President Dr. Mahamudu Bawumia, upon assumption of office and realising the confusion and loopholes at the ports, immediately introduced the paperless port system which is aimed at ensuring all stakeholders operating at the ports integrate their systems to provide efficient service to traders while blocking revenue leakages at the ports.
In view of that, President Nana Addo Dankwa Akufo-Addo and Dr. Bawumia recently welcomed a delegation from Customs World, Dubai to discuss how it can deploy the world's best-integrated port system, as is being used in Dubai, at Ghana's ports.