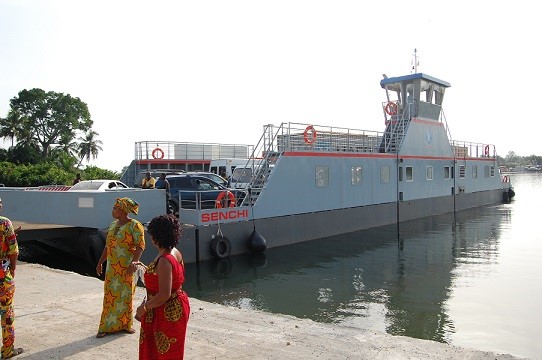 The Ghana Maritime Authority (GMA) is working on acquiring two new patrol boats for deployment on the Volta Lake to enable it regulate, control and monitor activities of boat operators along the marine stretch.
"As an authority, we are looking at ensuring optimum safety of Ghana's territorial waters; we already have some patrol boats for search and rescue duties as well as policing the seas against potential threats and illegalities.
"We are also in the process of acquiring an additional two through the procurement process, and one will be sent to the Volta Lake so that we will be able to regulate, control and monitor activities of the boat operators," Acting CEO, Daniel Appianin, said in an interview after a Meet- the-Press session in Accra.
According to the GMA boss, his outfit will be very active in its core functions of marine surveillance and protection during the years ahead – for both inland water-bodies and the high seas.
"We are going to see an authority that is not just sitting on land and regulating, but one that is going to be on Ghana's waterways both inland – especially the Volta Lake – and at sea to ensure our core mandate of regulating by ensuring safety and proper navigation is achieved," he added.
The Volta Lake is a means of river transportation for passengers, bulk haulage of petroleum products, significant quantities of cement, and cross-lake ferry services.
The Voltaian Basin offers an economical, reliable and efficient multi-modal transportation chain and ferry services.
Mr. Appianin indicated that one notable initiative the authority embarked on was removal of tree stumps in the Volta Lake, which had been a major cause of on-water accidents along the stretch.
"Beyond that, we are talking of removing tree stumps to ensure safety of navigation. We have to clear navigational channels and routes along the Volta Lake; that's the major cause of accidents and so we believe as an authority we have to invest so much there, and that's what the minister talked about.
"The first phase is done and we are presently looking at moving forward," he commented.
The GMA is the state agency given the mandate to, among others, facilitate safety navigation on both inland and territorial waters; and liaise effectively with government agencies and institutions that deal with maritime transport and related transport matters for the purpose of achieving harmony in the maritime industry.
The authority is also backed by law to collaborate with other public agencies and institutions to supervise the prevention of marine source pollution, protection of the marine environment, and respond to marine environment incidents.