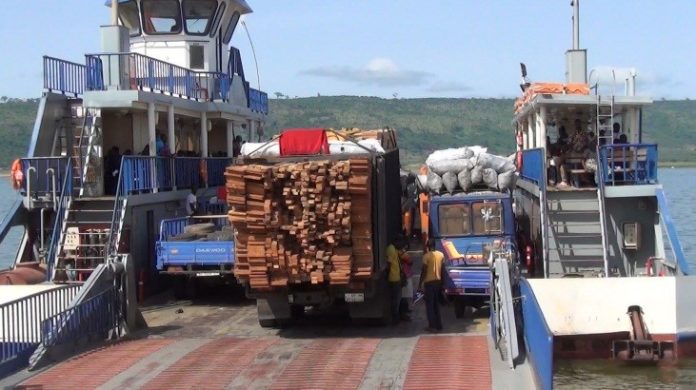 The country can only improve its international trade, explore the full benefits of the blue economy, and prevent accidents on various inland water-bodies if the maritime industry is operated in a well-structured manner, Transport Minister Kwaku Ofori Asiamah has said.
Shipping is vital to trade, and the maritime sector has been a major contributor to the country's development agenda and international trade relations.  Globally, the sector has facilitated trade and contributed significantly to the socio-economic development of port countries.
However, the fragmented nature of various policies governing the use of various water-bodies, has led to the call by stakeholders for a National Maritime Transport Policy.
This, stakeholders contend, will lead to the proper regulation of sea, river and lake transport. This will help curb future incidents on various inland water-bodies such as the Volta Lake.
"It is my expectation that the proposed National Maritime Transport Policy will help to sustain and facilitate growth through the integration of structured plans, programmes and projects in the maritime transport sector," he said, in a speech read on his behalf at a national maritime transport policy workshop organised by the Ghana Maritime Authority (GMA) in Accra.
He added: "I'm hopeful that stakeholders will, through this workshop, come out with a policy framework which will facilitate growth and development of our maritime sector".
Participants drawn from various organisations in the maritime sector brainstormed and shared ideas toward the development of a national maritime transport policy document.
The proposed policy, according to the GMA, will consider among other areas the transportation of oil, importation of goods, as well as transporting goods and persons on the Volta Lake.
First Deputy Director of the Authority, Daniel Appianin, told the B&FT: "There should be regulations; there should be structures and measures to ensure the prevention of accidents on the Volta Lake, and all other pertinent issues relating to maritime transport in the country".
He added: "There is a transport policy that handles the general issues of transportation in the country, but this one primarily seeks to develop the maritime transport sector".
Mr. Appianin said his outfit will continue to engage all stakeholders in the maritime logistics value chain – including parliamentarians – on the NMTP to solicit relevant inputs which will help them come out with a workable document.
"After this exercise, we will engage the various stakeholders comprehensively to solicit their inputs for developing a solid document that can be presented to government for approval," he said.