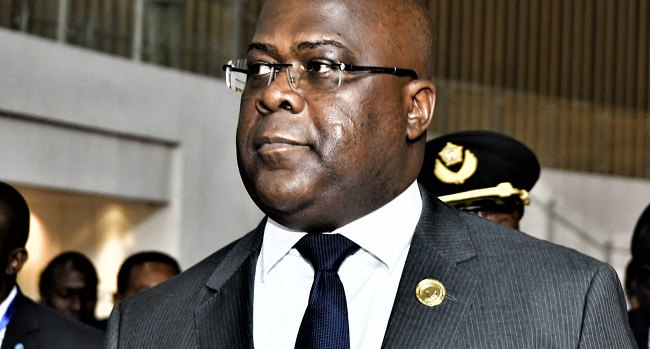 President of the Democratic Republic of Congo, H.E Félix Tshisekedi has revealed that he has plans of creating a Youth Entrepreneurship Guarantee Fund to boost the development of the start-up sector in the country.
He noted that introducing the fund would also help curb the issue of unemployment, especially amongst the youth in the country as well as encourage the spirit of entrepreneurship.
He spoke on the sidelines of the 5th edition of the Makutano Forum, an economic event organized by and for business leaders of the DRC with the desire to accelerate the development of the country. It mobilizes, each year, more than 500 participants from 20 different countries across the globe.
Founded by business woman, Nicole Sulu and powered by the Makutano  Network, the event is brought together private actors and public authorities of the country with innovation to boost the growth and competitiveness of the Democratic Republic of Congo (DRC).
According to President Félix Tshisekedi, the development of the Democratic Republic of Congo, its integral and harmonious development, inexorably passes by the promotion of a powerful, responsible and committed private sector.
He said this is because the private sector is a major contributor to the development of the country in all sectors.
"That is why strong measures and incentives will be taken by the Government of the Democratic Republic of Congo to restore the middle class with young entrepreneurs that I intend to promote in all provinces. I am thinking in particular of the Youth Entrepreneurship Guarantee Fund being created and other complementary measures. My ambition is to work for the emergence of several Congolese millionaires as well as several swarms of SMEs and SMIs across the country, which will create jobs", he noted.
The President emphasised that the revival of growth and the appropriation of the economy by citizens reveals a triple challenge that of the capacities, the financing and especially the political will to work for the interest of the Nation in an open world.
He reiterated his vision for Congo, which is to put the citizens at the center of government's action and to promote human capital as a great national cause.
He also announced the convening of a round table on Business Climate in order to set up a monitoring mechanism for a favorable environment for the business climate in the Democratic Republic of Congo.
President Félix Tshisekedi concluded that the role of public authorities and the distribution of responsibilities must be reinvented.