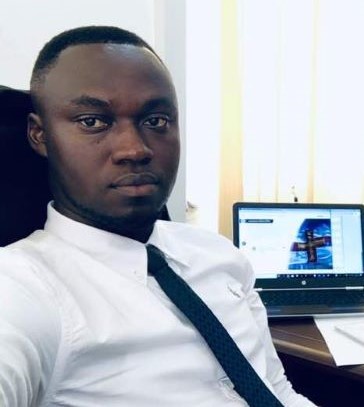 Most Ghanaians who have come into contact with Life Assurance companies do not have a pleasant experience. It is always difficult for most of them to recommend insurance to their friends and family.
Most assureds also have ascertained that insurers are nice when they want you to sign their policy. The bad experience always come when it is time for insurers to meet their responsibility in terms of paying benefits or compensation amounts.
The truth is that insurance companies employ agents to sell their policies to the insuring public. These agents are normally paid on commissions. The more policies they sell the higher their commissions. This makes Agents do everything possible to sign more people for their respective companies.
Most insurance companies know this truth. Some have taken punitive actions toward agents who mis-sell. However, it still cannot deter others from committing same.
Insurers claim handlers just interpret what was done at the underwriting stage by the underwriters before a claim is admissible and paid. Claims and underwriting work hand-in-hand. This is because a claim is made on what has been underwritten. If it is not done properly, a wrong underwriting can lead to a wrong claim or no claim. Nonetheless, life insurance is very important. We cannot decide not to insure because of mis-selling by agents.
After you've decided to buy a life insurance policy, you need to ask yourself the type of life assurance product you need. Some types expire, some have an investment-like cash value, and some are best for older or unhealthy applicants. There are benefits and drawbacks to each.
There are various types of life policies but normally what is written in the Ghana market includes;
Funeral Policies
Permanent life insurance
Whole life insurance
Group life insurance
Funeral policy, life protection policies, disability policies and protection plan policies are examples of term life insurance. These are 'pure' insurance policies. When you pay your premium, you're just paying for the death benefit or disability compensation that goes to you or your beneficiaries in the event of injury or death.
Education policies and other investment policies are examples of whole life insurance. They have death benefit but also a cash value. The premiums you pay monthly or annually are partially used to fund that cash value.
There are normally general terms and conditions which come with these various policies. These terms and conditions normally raise controversies between policyholders and insurers. We would like to go through some of these terms and conditions.
Waiting period
A waiting period refers to the time an insured must wait before some or all of their coverage comes into effect. Only when the waiting period has passed can the insured have a right to file a claim for benefits of the insurance policy.
Most of the life policies have a waiting period. Always enquire the number of days or months you will have to wait before a claim can be admissible, because this changes from insurer to insurer and the type of policy. However, if the policyholder dies as a result of an accident, the full death benefit is payable immediately.
Surrender benefit
This is a benefit payable to the policyholder on termination of a policy after the policy has attained a cash value, but before maturity. Penalties apply on early surrender. The surrender penalty is a percentage of the investment account value.
Most companies' policies attain surrender cash value after 24 months. This means when you surrender before 24 months, you might get nothing. Most of the pure insurances do not have surrender value.
Partial encashment
Once a policy has acquired a surrender value, partial encashment(s) may be made in the lifetime of the policy and may not exceed, normally, 50% of the surrender value. Generally, the partial encashment is usually after 24 months.
Deductions
Deductions of premium are the responsibility of the policyholder. The onus is usually on the insured to make sure the premiums get to the insurance company. The insurer shall advise the policyholder of premiums due under the policy.
Lapse rule
The policy normally becomes inactive when premiums are not paid within a certain number of months. This depends on the company and the type of policy. Insured events which happen within this inactive period will not be covered. Some insurers may allow you to pay the premiums in arears and meet your claim.
Entry and Maximum age
Most of the companies and the policies have an entry age, which is usually 18 years. The maximum age for the policyholder is normally 60 years. But this usually changes from one company to another. Some companies also have a maximum age for covered life. Cover usually ceases at age 70 years for most companies.  One needs to ask these basic questions and be clear in his/her mind.
Notification
Some companies give a number of days within which the policyholder or beneficiary can notify them, especially of death claims. Most companies will not meet your claim if you fail to notify them of a claim after one year.
Making a claim
Policyholders usually do not know what to do when it comes to claim or maturity of the policy. You definitely have to send some documents to prove that you are the policyholder or a beneficiary. These documents may be different depending on the policy and who is also making the claim, and the event that led to the claim. Below are some of the documents the assurer may require to meet your claim.
The insurer will require a properly completed claim form. This form will be given to you by the insurance company. Most companies may also require the original policy documents that were issued to you at inception of the policy. Where necessary, the following documents will be required: Photo identification of claimant; Photo identification of deceased; Death certificate of covered life or policyholder; Police report for accidental death cases and an Affidavit. Some companies may decide to waive some of these documents. Others may also require additional documents to ascertain validity of the claim.
Insurance is really good. When you purchase life insurance, you are making a plan to be sure your family will be safe from the effects of losing your contribution to the household income. You want to be sure that your family won't have to uproot their lives and change their living standards in the event their income level is affected by your premature or unexpected death.
Life policies will ensure that there is cash to pay for a wedding or a down-payment on a home, or funds to finance an education. Think about it. A life insurance policy will provide you with the actual ability to have a positive influence on the future of those you love. We just have to know and understand what we are buying!!!!!!
The writer is a Chartered Insurer and an Associate of the Chartered Insurance Institute of United Kingdom and also Ghana, and holds MPhil in Enterprise Risk Management and Business Consulting from KNUST. He attained a Bachelor's degree from the University of Ghana, Legon, and has an Advanced Diploma and Diploma in Applied Insurance from Ghana Insurance College / Malta Insurance Training Institute.
+233 (0) 208498571
Ref:
https://www.insuranceopedia.com/definition/231/waiting-period
Life policy documents
https://www.globelifeinsurance.com/article/The-Importance-of-Life-Insurance