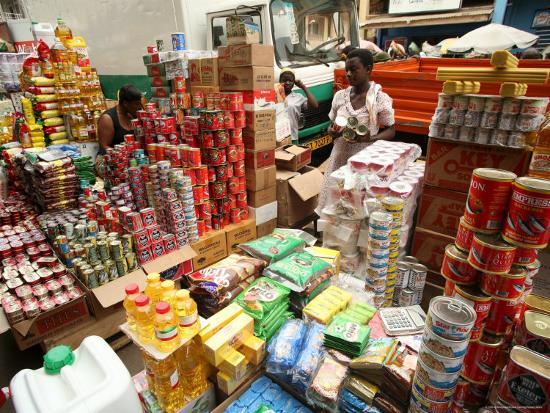 Various items and food products continue to flood the country's 'busy' markets as Christmas approaches, a move that allows manufacturers to cash-in from patrons who shop during the festive season.
Beverages, cereals, alcoholic drinks and woven-basket producers have stepped-up efforts to promote their products to the numerous holidaymakers as the country awaits Christmas in the next 10 days.
When the B&FT visited some markets mostly in the Greater Accra Region, some market women were seen busily stocking their shops with assorted products meant to attract customers to them.
Along the road that leads to the East Legon under-bridge, the bamboo-weavers – who are mostly noted for weaving bamboo chairs and beds – have all shifted to woven-baskets to make Christmas hampers.
These weavers told the B&FT that demand for the baskets has gone up, as many patrons stop to buy as many as they can.
"We normally produce according to demands of the market. If we realise people are demanding more chairs we produce more; but this season they are buying more baskets, so we are producing more for them," the said.
The country's capital city has also experienced increased hosting of business fairs, as well as discount sales at many shops, especially in the Osu municipality.
Prince Collection, a popular fashion shop that operates in the Osu municipality, last week started its sales — a drastic reduction of prices was offered to its customers.
Also, along the Spintex Road there was a sales promotion event known as 'Dokomi' that brought many producers to display their products and sell to customers who patronised the event.
The Tespo Market at Batsona in the Tema West Municipality is also recording a steady increase of sales.
The market, which is one of the most vibrant in the municipality, attracts many patrons who visit the market on a daily basis.
"We expect sales to go up this Christmas. We are looking forward to better sales as compared to last year. Especially as many foreigners are expected to visit the country this month," a fruit and vegetable seller told the B&FT.
The Aburi Craft Village has also been recording increased patronage of their products. Most of these patrons are people living in the diaspora.
These diaporans are in the country largely as a result of the 'Year of return' and patronise made-in-Ghana products as part of their visit – going to the Aburi Craft Village to buy some made-in-Ghana products as souvenirs.
Bumper harvest
Last year the country recorded a bumper harvest, and available statistics revealed an increase in maize production by 89 percent to 3.4 metric tonnes per hectare in 2018.
Rice also saw a 48 percent increase of production to 4 metric tonnes per hectare in 2018. There was a 200 percent increase in soy production, from 1 metric tonne per hectare in 2016 to 3 metric tonnes per hectare in 2018.
The increase in food production, coupled with other government initiatives such as the 'Year of Return', is expected to increase the demand and supply of food items in the various markets, especially at some tourist destinations.