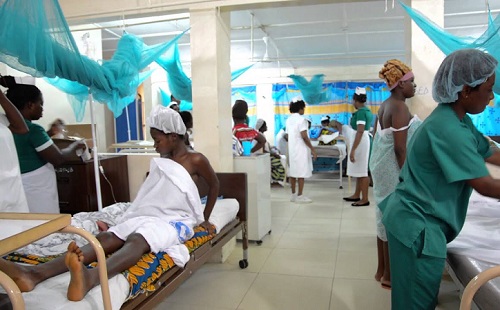 Patients seeking healthcare services in the Tamale Metropolis of Northern Region are in danger of not receiving the right treatment, as most health service providers allegedly use uncalibrated and unstandardised medical equipment and devices.
The situation, which the Ghana Standards Authority (GSA) described as very worrying, is a common practice among both public and private health facilities within the Metropolis, despite several cautions by the GSA.
This comes after an inspection by the GSA revealed an alarming use of uncalibrated equipment and devices in the region. The Authority also said, in some of the facilities, the equipment in use had expired or outdated.
The inspection exercise by the GSA aims to ensure that health institutions within the Tamale Metropolis adhere to the use of standardised medical equipment and devices, capable of generating accurate diagnoses and reports.
The inspection team was led by Frank Annan and Kwa Kofi, with some officers from the head office.
Worryingly, the authority said out of all the health institutions inspected, only two within the metropolis had their equipment calibrated; while the three main health facilities in the region – Tamale Teaching Hospital (TTH), Tamale West Hospital and Tamale Central Hospital – had some of their hospital equipment and devices uncalibrated because of financial constraints.
In view of the findings, the Authority warned that it is going to step-up its effort to clamp down on health institutions that fail to use standardised devices. It also said the institutions will be named and shamed.
It has also reaffirmed its commitment to ensuring that hospitals and clinics use standardised equipment in health care delivery to ensure the safety of patients.
James Wandaba, Northern Region Manager-GSA, told the B&FT that his outfit sent letters to the various hospitals and health centres, but only two responded and collaborated with the office to get their devices calibrated – while others pledged to collaborate when the second exercise is held.
"The use of standardised health devices is very crucial in the health delivery system of the country because it ensures accurate measurement, accurate diagnosis and therefore accurate medication or treatment of patients," he said.
Mr. Wandaba added that the GSA offers offer flexible terms of payment for its services, including calibrations; and that the health providers had no excuse for not adhering to standards.
The exercise was backed by the Northern Regional Health Directorate.