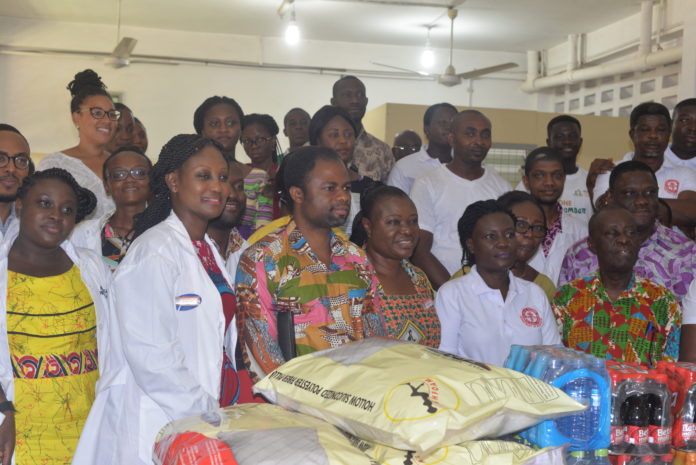 The Trinity Temple of the International Central Gospel Church (ICGC) has adopted the Psychiatric Ward of the Komfo Anokye Teaching Hospital (KATH), in Kumasi with the primary objective to periodically offer support towards the care of mental patients at the Unit.
The Church noted that mental health has not been given the needed attention it deserves in the country but given that Christianity embraces all persons it has become necessary to offer their support to tackle this health challenge.
For instance, the United Nations (UN) Sustainable Development Goal (SDG) three, which engenders countries to provide healthcare for all people at all ages, makes a call on member states like Ghana to promote mental health and well-being.
However, given that it has by far been one of the most neglected sectors of Ghana's health care system, according to some health officials, it has become critical to address the situation.
It is against this backdrop that Resident Pastor of the Trinity Temple of ICGC who is also the Regional Overseer of Ashanti, Ahafo and Bono Regions, Rev. John Abu Baidoo, said they have decided to adopt the Psychiatric Ward of Komfo Anokye Teaching Hospital.
The Psychiatric Unit which sees over 15,000 patients from Ashanti, Northern and other parts of the country, every year, can only boast of an 11-bed ward compelling the Unit to discharge patients earlier than due.
At a ceremony to officially formalize the adoption, the Church presented curtains, 28 sets of bed sheets and pillowcases, two flat screen 50-inch television sets, food items among others to the KATH Psychiatric Unit.
They also promised to offer similar support as and when necessary to supplement the operations of the Unit.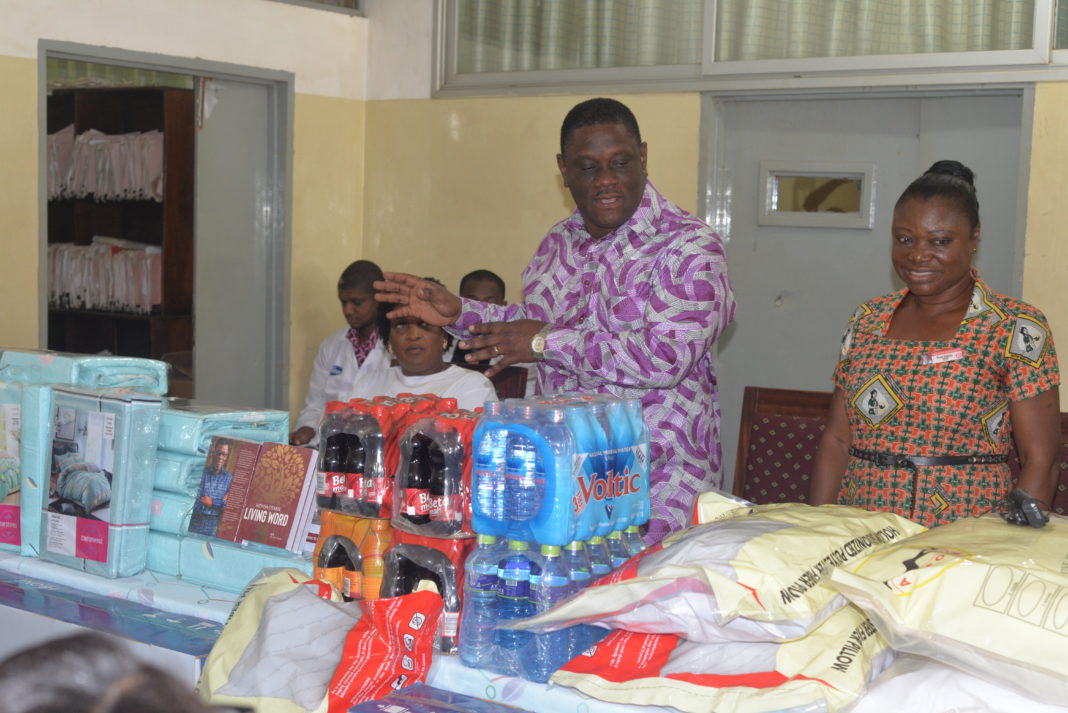 Rev. Abu Baidoo said it is a necessity to help change the erroneous public perception about persons with mental illness, and such support which forms part of Church's social responsibility must be encouraged.
He urged religious institutions who chain mental health patients to desist from such practice and allow appropriate health facilities to cater for persons suffering from mental health cases while also praying to support their treatment.
The Head of the Psychiatric Unit of Komfo Anokye Teaching Hospital, Dr. (Mrs) Ruth Owusu Antwi, said the gesture, which is first of its kind at the Unit, means they will be getting assistance from the Church.
She noted that this particular partnership and the donation will contribute to the patient's care at the Unit.
She was hopeful that the donation by the Church will encourage other institutions and benevolent individuals to also come to the aid of the Unit.