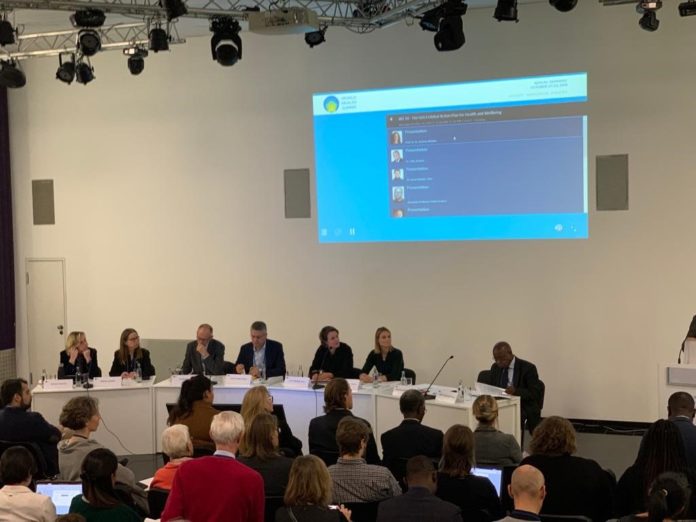 The World Health Summit that started on 27th October 2019 in Berlin brought people from over 100 countries to deliberate on health-related issues.
One key focus of the summit was Africa and how it has evolved over the years. The World Health Summit aims to improve health all over the planet by catalysing that process through collaboration and open dialogue while steering tomorrow's agenda to improve research, education, healthcare and policy outcomes, brought together researchers, physicians, key government officials, and representatives from industry as well as from NGOs and healthcare systems all over the world to address the most pressing issues facing every facet of healthcare and medicine in the upcoming decade and beyond.
The main Goals and Partnership Assets sought to bring together all stakeholders at the level of equals for the establishment of a unique and sustainable high-level forum and a network to help define the future of medicine, research and healthcare: to find answers for major health challenges – of both today and tomorrow – and to make global recommendations and set health agendas worldwide.
Speaking on 28th October 2019 at the summit, Health Minister, Agyeman Manu, talked about the National Health insurance scheme and how Ghana is working hard to improve the health conditions of its people.  He also stressed further the One Health policy which five ministries have come together to formulate – including the Ministries of Health, Interior, Local Government, and Agriculture – and achieve the health approach policy.
Addressing participants, Mr. Agyeman Manu emphasised the national health insurance scheme's mission as a way of working toward a healthy life through an enabling environment. He also stated that Ghana is tackling various health accelerators through better alignment and coordination.
The minister also stressed Ghana's action plans to achieve SDG3 – on which the president has been actively working and/or supporting to ensure it is successful.  The Global action plan for health and wellbeing was launched in 2018 by three heads of government from Germany, Ghana and Norway – which included an appeal to the Director-General of the World Health Organisation (WHO), Dr. Tedros Adhanom Ghebreyesus, and other relevant key stakeholders to rally behind the initiative.
The One Health initiative is set to be an interaction between people, animals and the environment as a way of managing global health threats on respective continents. The minister thanked the German government for the initiative, and also gave insights into how Ghana is working hard toward a stable One Health system in the country.
Among the speakers for the SDG3 Global action plan and health scheme being promoted was John Amuasi, who is a Lancet commissioner on One Health and a co-chair from Ghana; Maria Jahrmann Bjerke from the Ministry of health and care services, state secretary, Norway; World Health Organisation (WHO) Bernard Schwartlander; Andrea Wrinker, Lancet commission on One Health, co-chair in Germany; Wendy Harrison, who is the Chief Executive Officer for schistosomiasis control initiative – SCI Foundation in the United kingdom.